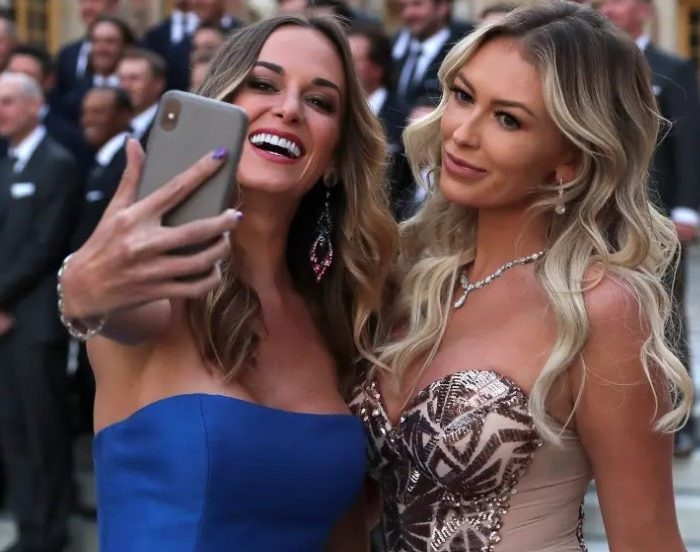 WAR OF THE WAGS! Are Paulina Gretzky and Jena Sims fighting?
Content of the article
They are two of the most recognizable faces in the world of golf.
Content of the article
No, it's not superstars Brooks Koepka and Dustin Johnson. These are their model wives: Jena Sims and Paulina Gretzky.
Now, reports indicate that LIV Golf's top two WAGs are vying.
Sims recently took to Instagram and went on a "blocking spree" following the trolling she said she received after posting lingerie photos taken for her hubby on their wedding day.
Now, it looks like among those who get the boot is Gretzky.
Content of the article
Sims fell into a water trap last week after cheering on her husband and other LIV Golf players when she heard a rumor that the Rebels were about to start earning world ranking points.
The news – if true – would have been golf's big bang. Alas, the post was premature and the sport's governing body said it would consider LIV Golf's bid, but nothing was set in stone.
This brings us back to Gretzky.
The Sims posted on Instagram, displaying a peace sign: "Been on a blocking spree lately. If you come looking for me, I'll help you find our way.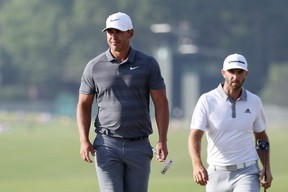 The drama can be traced to the 2018 Ryder Cup when there were – unsubstantiated – reports that golf's two main power couples had a falling out.
Koepka and Johnson were once close friends, hanging out, golfing and working out together. But there have been reports that they almost came to blows at the Ryder Cup. A row between the two ties stars reportedly got so heated that other players had to pull them apart.
Content of the article
Koepka allegedly threatened to 'flatten' Johnson, respected French sports newspaper L'Equipe reported.
Gretzky and Sims too were once closer than that and even shared a holiday together in the Maldives with their husbands – after the alleged Ryder Cup brouhaha. At the Masters in 2020, Golf.com speculated if the women were even on good terms.
Content of the article
For her part, Gretzky cleaned her social media accounts of any evidence of the Maldives trip. Koepka seemed to support the Cold War.
"I'm not close to any of the guys here. We are friends, but at the same time I have enough friends," Koepka told Golf Week in 2020. "I see these guys 22 weeks a year. When I get home, I don't need to see them for another 30 weeks, you know? »
@HunterTOSun