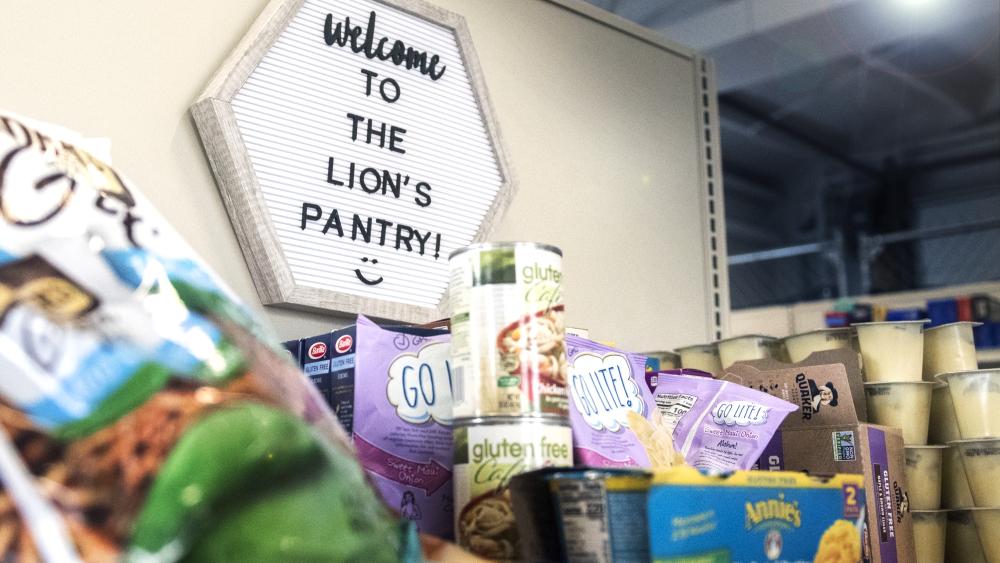 Vice President Damon Sims joins discussion on food insecurity at the Pa. Capitol
UNIVERSITY PARK, Pennsylvania — On Monday, March 28, Penn State Vice President for Student Affairs Damon Sims joined Pennsylvania First Lady Frances Wolf, State Senators Vincent Hughes and Carolyn Comitta, and representatives from State Joanna McClinton and Jennifer O'Mara. at the Pennsylvania Capitol to speak on the issue of food insecurity on college campuses in Pennsylvania.
About 100 students and school administrators joined the rally, which was a call to action called by the first lady.
"College shouldn't be a privilege reserved for people with disposable income, and hunger should never be what stops someone from succeeding in higher education," said Frances Wolf. "Yet national studies estimate that more than 30% of students are food insecure. We must do all we can to support our students as they pursue a future that can benefit all of Pennsylvania.
In his 2022-23 budget proposal, Governor Tom Wolf allocated $1 million to create a grant program that could help Pennsylvania higher education institutions address this issue on their campuses.
The program could help schools create or expand campus pantries, increase awareness of available support, hire social workers or benefits navigators to help students, improve data collection efforts , etc Details of the program are still being worked out, but it draws inspiration from hunger-free campus bills that Comitta and state Rep. Malcolm Kenyatta have proposed in recent years.
In November 2021, Penn State administered a Food and Housing Needs Survey to better understand student needs and help guide ongoing efforts to meet this need across the university.
"There is a growing awareness at Penn State and other college campuses of the significant barrier to student success caused by food insecurity. A student who does not have access to sufficient, healthy food simply can't learn and participate the way he otherwise would," Sims said. "Governor Wolf's proposed funding would make a huge difference in our collective effort to overcome a challenge faced by too many students across the Commonwealth. We can all do better with these students, and I know we will."
In February 2020, Penn State President Eric Barron formed a Food and Housing Security Task Force to assess this campus challenge, identify existing initiatives, understand gaps, and identify innovative approaches to address build on the work that has been carried out across the university. The task force completed its assessment and shared its recommendations in March 2021, and the University is currently advancing various initiatives. Additionally, the University Park Undergraduate Association, in coordination with Student Affairs, formed the Student Advisory Council on Student Poverty in October 2021. The council released its set of recommendations in March and is working with Student Affairs on a action to move these recommendations forward. cheeky.
All Penn State campuses have on-campus or community pantries. Most campuses offer on-campus food pantries, food distribution services, and/or community gardens. Additionally, Penn State has partnered with Swipe Out Hunger, which offers students on every campus the opportunity to donate to the Penn State Student Emergency Fund when they pay for their meal at any residential restaurant or through order mobile.
Students can learn about available financial, food and housing security, and other basic needs resources online. As the first point of contact, students at each campus can always call or email Student Care and Advocacy for guidance and assistance in connecting to the appropriate office or resources.