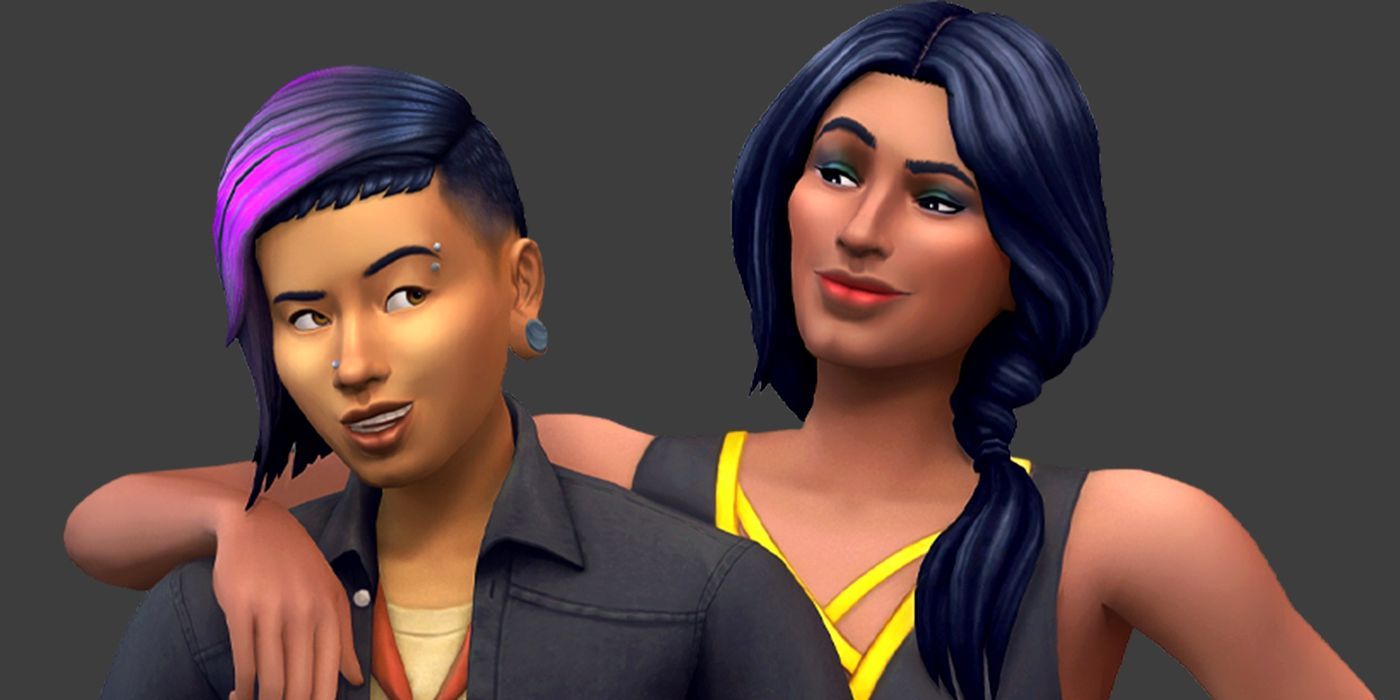 The Sims 4's new character option is an exciting step for inclusive play
In a new update, The Sims 4 character customization gets a new feature that marks a big step forward for inclusivity in video game customization.
In a new update, The Sims 4it is character customization is getting a new feature that marks a big step forward for inclusivity in games. On May 24, EA released a new update that adds a new feature to The Sims 4The Create a Sim menu allows players to customize their Sims' pronouns. The update is called the first version of this pronoun menu, but this version already seems pretty thorough.
The Sims 4and The Sims series in general is well known for its customization features. Since its release in 2014, The Sims 4 received a ton of support from EA and the game's community, including paid DLC packs and community-developed mods, like a The Sims 4 mod that adds Blockbuster movie rentals. While a large part of The Sims' new customization content is available as paid DLC, new Create a Sim features are coming as a free update.
Related: Sims 4 Player Design Recreates LOTR's Rivendell Council (No CC)
The Sims 4The new update adds a fantastic component to character customization and marks what should be a new industry standard going forward. Not only does the new update allow players to choose between set choices, but there's also the option for players to enter their own options, making it a very inclusive update. The inclusivity of this update was not achieved by EA alone, and the developers of The Sims 4 still have some future improvements they want to make to this system.
The new Sims 4 update sets a new standard for inclusivity in character customization
In this new update, the development team did not work alone. After implementing gender neutral pronouns in The Sims 4 earlier this year, the team contacted people from the It Gets Better Project and GLAAD to learn more about how pronouns are used and applied to different situations, taking particular note of how they are used in the experiences of transgender and non-binary people. Using this information, the team arrived at the current form, with he/him, she/her and they/them pronoun presets, or a menu to set different pronouns for dependent subjective, objective, reflexive and possessive pronouns and independent.
Despite the progress, this feature is still getting future updates and improvements. The extensive pronoun customization feature is currently only available in English. The development team celebrates other cultures, like when they added a Pabllo Vittar Carnival Streetwear kit to The Sims 4 to celebrate the Brazilian holiday. For future updates, The Sims 4The dev team wants to bring this functionality to other languages, as well as detect areas where pronoun conversion might not yet work properly.
With its new update, The Sims 4 takes a big step towards a more inclusive character customization system. Customizable pronouns in The Sims 4 surpass what any other AAA game has used so far. Hopefully more AAA games will move to a system like The Sims 4it is new update to make video games more inclusive for trans and non-binary people.
Next: How much does The Sims 4 cost in 2022
Gen 9 Lechonk Is Already Scarlet & Violet's Best Pokemon (and Meme)
About the Author