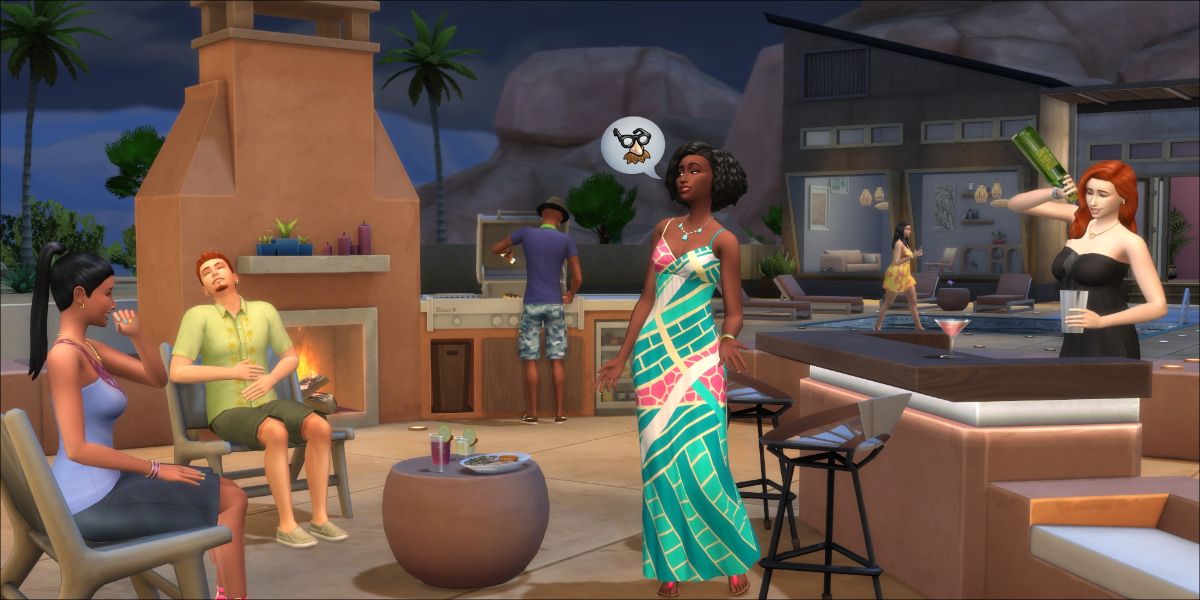 The Sims 4 launches its new dedicated mod hub with CurseForge
The Sims 4 is now available on Overwolf's CurseForge modding platform, where players can upload, manage and update their mods.
The Sims 4 now has a hub for custom content on Overwolf's CurseForge website.
The official sims Twitter announced the launch on November 14, linking to their page on the CurseForge website. CurseForge, owned by Overwolf, is a popular platform for sharing mods for games like Minecraft and World of Warcraft. Players usually download mods for The Sims from various fan-made websites, so the hub's goal is to provide a convenient curated collection. Moderators will monitor all mods uploaded through the platform; CurseForge does not allow the use of violence, substance use, or nudity. All custom content added to the site will receive scans for potential malware. The SimsThe CurseForge page says the hub's goal is "a safe, organized, and technically flawless environment."
RELATED: A Sims 4 Glitch Turned Characters Into Insulting Trolls
More ways to mod Sims
The platform offers benefits to content creators through the Author Rewards Program. Each download earns points, which players can redeem for Amazon gift cards or PayPal deposits. Although mods are free to download, content creators still receive compensation for the site revenue they generate. Certified creators also receive invitations to exclusive events hosted by the website.
Using CurseForge, players can enable auto-updates and disable/enable mods in one place. Modders can also add custom thumbnails to each mod for easier identification. Although the collection of custom content is now available on the website, the mod management application will not be launched until December 6th. It will be in open beta during this time.
RELATED: Every Resurrection Method In The Sims 4, Explained
This announcement also marks the start of the CC Festival hosted by CurseForge. The event takes place in three phases, which last from mid-November to early January. In the first stage, mod makers can upload their custom content to enter a weekly raffle to win $200. CurseForge chooses the 50 winners at random. The second round requires modders to create sims rooms or land to compete for a $1,000 reward. The Finals is a community-wide voting event where three creators compete for a chance at $5,000. Anyone in the world can participate as long as they are eighteen or older. Creations must be compatible with the base game and cannot include copyrighted intellectual property.
There are already more than a thousand mods uploaded in The Sims 4's mod hub and over 10 million daily users on the website. The simulation game was originally released in 2014 but still receives new content regularly. EA releases new DLC frequently and the modding community is very active. The Sims 4 The base game is free, but expansion packs still require payment.
Source: Twitter