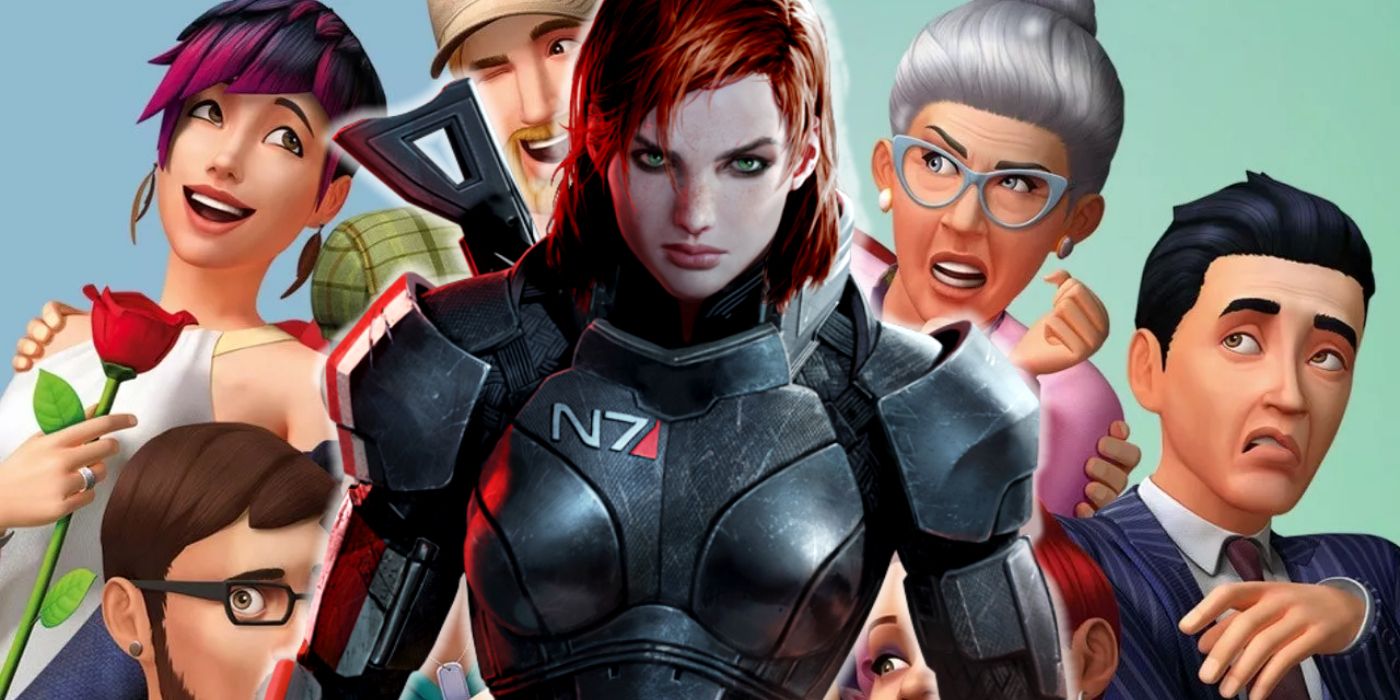 The Sims 4 is getting a Mass Effect update
Bioware and Maxis are collaborating to celebrate Mass Effect Day this year by releasing a set of N7-themed wearables for The Sims 4.
In honour of Mass Effect Day, The Sims 4 players will soon have the ability to decorate their characters with N7 Day-themed items.
As detailed on the official Bioware blogthese items become available for free in The Sims 4 from November 17. Based on preview images, items include new shirts, hats, and a tattoo. The post also contained a brief update on the pre-production development on the following Mass Effect Title, which Bioware says is going well. They also teased the reappearance of famous locations in the game in addition to new ones. The project director for the upcoming title is Mike Gamble, who worked as a producer on Mass Effect: Andromeda (2017) and Anthem (2019).
RELATED: How Star Wars: Knights of the Old Republic Led to Mass Effect
The Sims 4 remains popular 8 years after its release
Originally published in 2014, The Sims 4 maintains an active playerbase through the game's many expansion packs, the most recent being the "High School Years" expansion, which launched in July 2022. The game's notoriety is also boosted by its humorous glitches, including those that have makes the characters age quickly, commit incest and insult each other constantly. As revealed during EA's Behind the Sims Summit live stream, the company is currently working on the new generation of the series, currently titled Rene Project. As this title is still in the early stages of development, EA will still support The Sims 4 in 2023. The company unveiled a future update to the title, which is expected to launch next year. A website is also in the works which will host mods for The Sims 4.
The Mass Effect franchise launched in 2007
The Mass Effect The franchise began with the launch of the first game in 2007. Set in a version of the future where humans discovered faster-than-light travel, the choice-based sci-fi title revolves around the journey of protagonist Lieutenant Commander Shepard to stop a highly-advanced alien race from causing the extinction of mankind. Two sequels followed in 2010 and 2012. After the main trilogy, Mass Effect: Andromedawhich takes place in the same universe but takes place in a different galaxy, launched in 2017. Bioware has released a remastered version of the trilogy called Mass Effect: Legendary Edition in 2021. This title also came bundled with over 40 DLCs from all three Mass Effect Games.
RELATED: The Sims 4 Upcoming Mods Platform is a Good Solution for Paid Mods
The Sims 4 players can get the new N7-themed items for their characters starting November 17. The game is available for PC, Mac, Xbox One and PS4. Mass Effect: Legendary Edition is available for PS4, Xbox One, Xbox Series X|S and PC.
Source: Official Bioware Blog