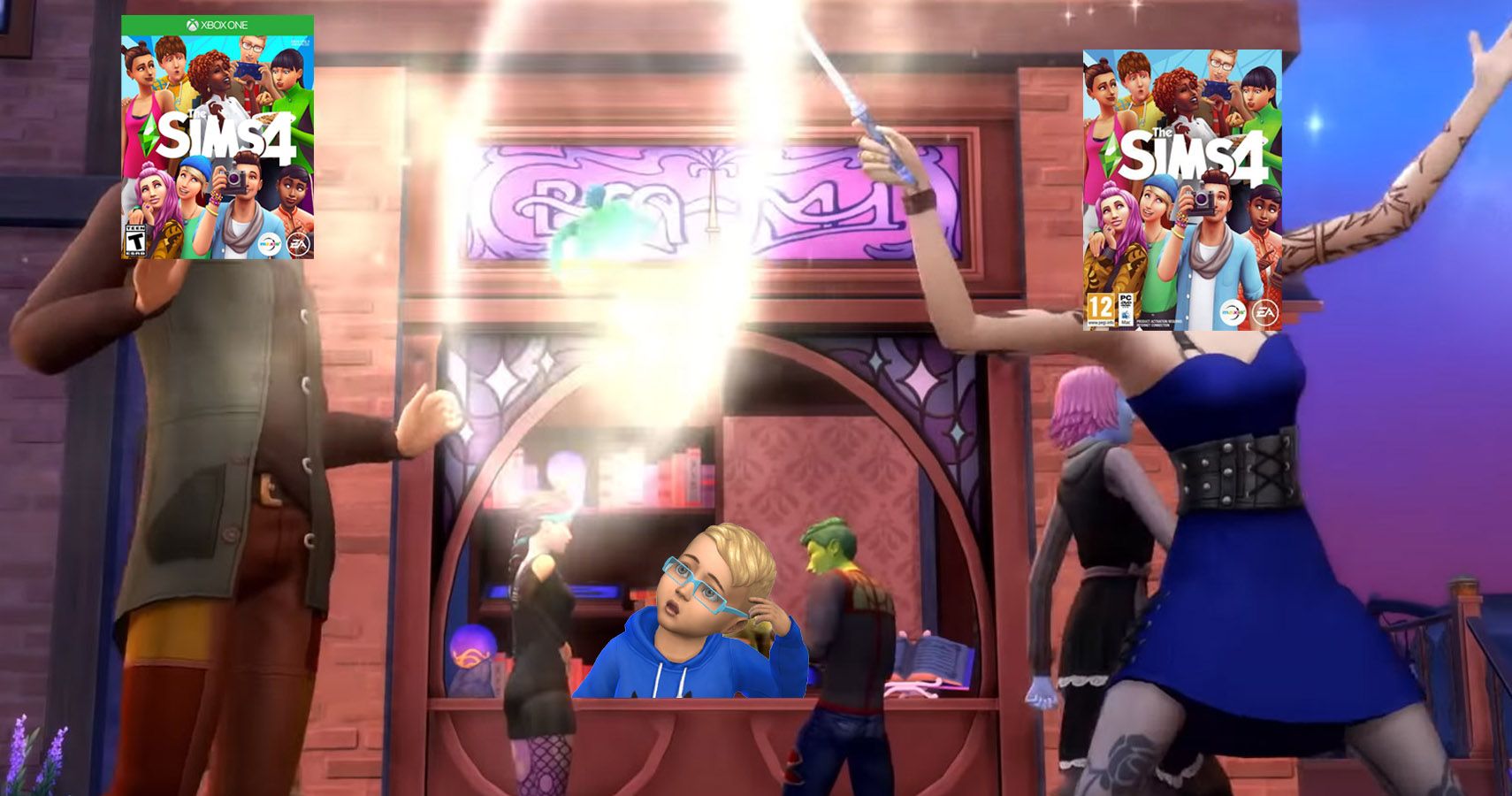 The Sims 4 Adds a Cross-Platform Gallery to Console: Unite Games, Divide Opinions
The last monthly Maxis of 2020 brought The Sims community announcements huge while showing a huge divide between players on different platforms. While big news for mobile and console gamers was announced, including a new cross-platform gallery, a vocal selection of PC gamers grew more furious that more PC news wasn't forthcoming.
Each month, the short livestream highlights news from all over The Sims franchise. The goal is to be more transparent with fans and showcase new and upcoming features on all Maxis titles. It never focused solely on the PC/Mac version of The Sims 4, but there is growing evidence that some players missed the memo.
RELATED: Baby Yoda Has Been Added to The Sims 4
The stream started with an episode of SimsTV, Firemonkeys updates telling us about Mobile Sims and Sims Freeplay. This short video showed us a new Mobile Sims neighborhood, Briny Heights, as well as the "Sweet Tweet Showcase". This is a holiday-themed quest chain that rewards players with seasonal items. In Sims Freeplay, there's a crazy new quest chain called "Hearth of Stone" that rewards a fully furnished lake house for those who save Christmas.
These updates always get people who like to bitch but this time they didn't really stop, they just paused for the next announcement.
The next update was for the upcoming Community Stuff Pack. SimGuruDuke revealed that voting was very tight with five times as many players voting as last time. The winning theme was Arts and Crafts, specifically knitting.
With this in mind, the artistic team came up with three concepts, Granny Chic, DIY Delight and Cozy Craft Workshop. We were given previews of each on stream, with more to reveal when voting goes live on December 23, accessible via the in-game menu, forums, and social media.
Finally, the promised big announcement was that the gallery will come to console in the new year. While this was to be expected, what we didn't expect is that it will be cross-platform, allowing content to be shared between PC, Mac and console players for the first time.
While the team said they hoped to unite the two Simming communities, the increasingly toxic chat showed there was a long way to go. Furious and vocal PC gamers were complaining that the announcement wasn't actually news and they were mad about it.
This wave of disdain for those who play on console has highlighted just how much unnecessary animosity exists between the two communities. It looks like a subsection of the Simming community needs to start showing the positive attitude towards inclusivity that the franchise is so famous for.
NEXT: The Sims: A Look Back at Two Decades of Inclusiveness
Lance worked his way into the Elite Four and tried to commit genocide
Lance is not the Kanto hero he would like you to think he is.
Read more
About the Author