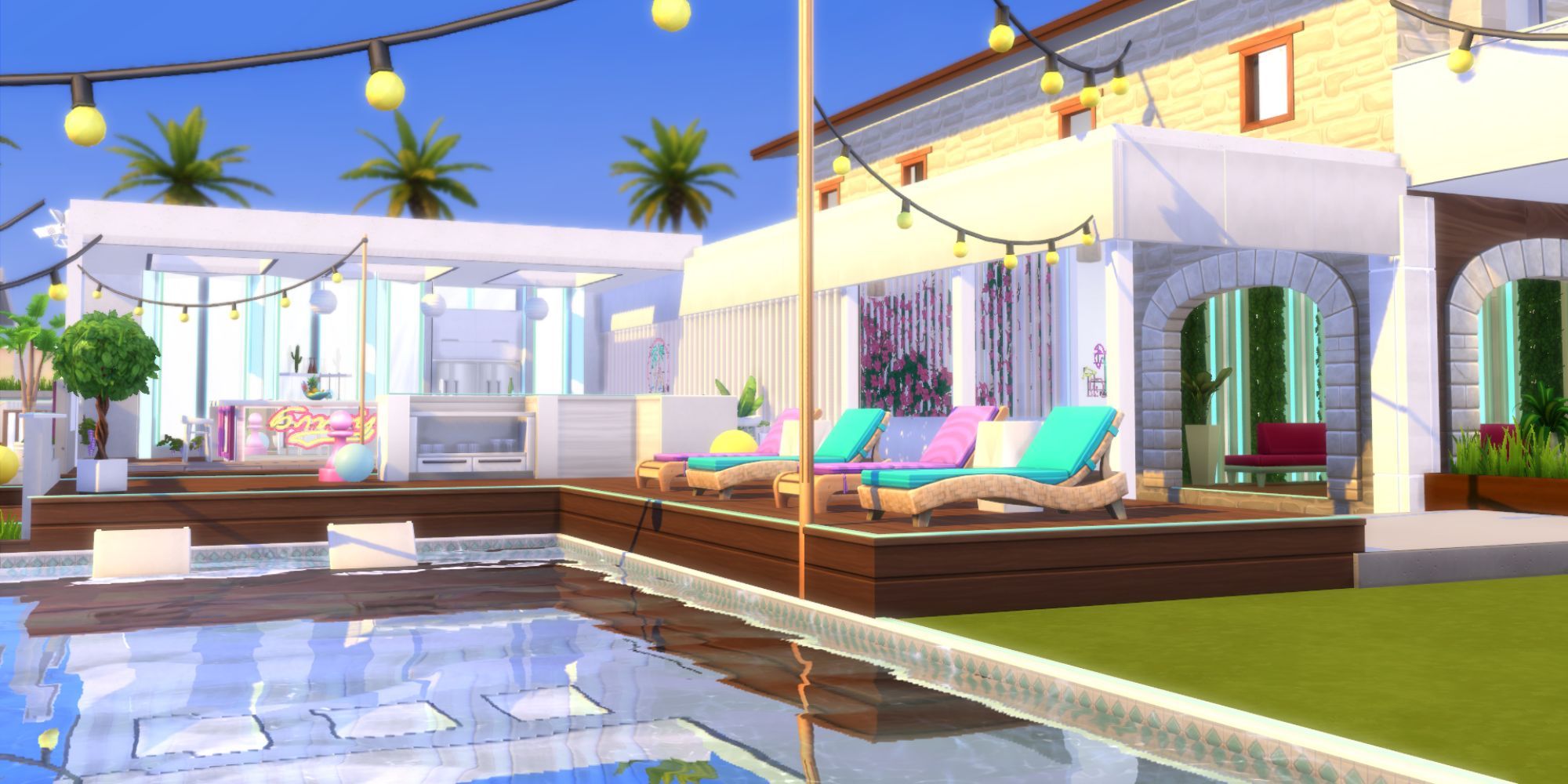 The Love Island villa has been recreated in The Sims 4
A new season of Love Island UK is currently sweeping television screens across the country. While many are content to watch this troupe of naked bachelors in the villa, others are taking their love for the series to new heights. And it turns out that those heights include an elaborately crafted recreation of the series' iconic villa in The Sims 4.
Creator and enthusiast of Love Island Steph0Sims spent 15 hours building an impressive replica of the Mallorca villa from the show in the simulation game. Using the game's building tools, Steph was able to recreate all of the villa's signature locations, from the foyer where after-hours hangouts happen, to the beach cabana and rectangular pool. There's even a replica hideaway for Sims who want to spend some private time.
Related: The Biggest Gaming News From June 25, 2022
Of course, this creation is all the more impressive as it is the first time this villa is used in the series. Celebrating eight years of finding love, Love Island has launched a massive new villa for contestants to share in Mallorca, Spain. Although it features much of the same architecture and layout as the houses previously used, it is impressive that the creator built a replica having only seen the property for a few weeks.
In discuss creation, Steph commented on how much of the work was guesswork: "Love Island didn't release any floor plans, so I had to work it out as I went based on the size rooms and furniture. Every object had to be placed individually, including all the light strips on the floor, so I ended up with 15 hours of recorded footage."
Luckily, those who want to play their own version of Love Island: Sims Edition don't need to spend the 15 hours of building labor that Steph did. This villa can be downloaded via the in-game gallery by simply searching for "Steph0Sims". Although you must own several of the previously released packs in order to use everything that comes with the villa.
Next: Which Pokemon Town Would Be Best To Line Up?