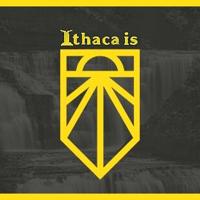 Sunrise Ithaca endorses Sims for mayor | Letters to the Editor
Ithaca needs a mayor committed to implementing the Ithaca Green New Deal (IGND) in its entirety, and Sunrise Ithaca believes Katie Sims is the only candidate up to the task. Katie Sims has a proven track record of standing up for people, community and the environment, and our city needs her compassion and drive to fully realize IGND's ambitious goals.
Over the past three years, IGND has catapulted our small town to the forefront of the national scene. We've been profiled as a climate leader, applauded for our ambitious emissions reduction targets and featured in headlines for our plan to decarbonize 100% of buildings. Ithaca has become a symbol of progressive climate policy, but few have stopped to assess whether IGND goals are actually being met.
Indeed, amid the buzz around carbon neutrality, IGND's second goal is often overlooked. In addition to achieving net zero by 2030, IGND is committed to ensuring that "benefits are shared among all local communities to reduce historical, social and economic inequalities". This means that every policy adopted, every budget proposed and every project implemented must keep justice at the forefront.
However, the actions of city council and the mayor's office have not reflected this commitment to fairness. The City has yet to approve operational guidelines for Justice50, a framework that would distribute 50% of IGND benefits to disadvantaged members of the community. In addition, calls for better tenant protections have repeatedly been rejected, raising concerns that landlords are using green building upgrades as an excuse to raise rents or non-renewing leases. Tenants could be protected from such vulnerability by enacting the right to renew leases or by capping rent increases for low-carbon buildings, but the City has done neither. Our current municipal government is failing to deliver on the equity commitment outlined in the IGND, and our community is suffering as a result.
Katie Sims is the only mayoral candidate who has repeatedly demonstrated her commitment to climate justice, and she has the vast experience needed to bring about tangible change. As an early member of Sunrise Ithaca, she fought for social justice to be included in IGND, and it's a fight she will put into action as mayor. Her work with the Ithaca Tenants Union has proven that she will put tenants first, and she has already promised to immediately put to a vote the right to renew leases if elected. She has shown up many times for striking union workers, and her dedication to this city's working class will be essential as Ithaca seeks to create new green jobs.
The Ithaca Green New Deal was more than just another city resolution – it was a call to action and a call for leaders to take up this challenge. Katie Sims is the only candidate up to the task, and we need her to guide the equitable implementation of IGND. Social justice can and should be integrated into Ithaca's climate policies, and Katie Sims is committed to doing just that.