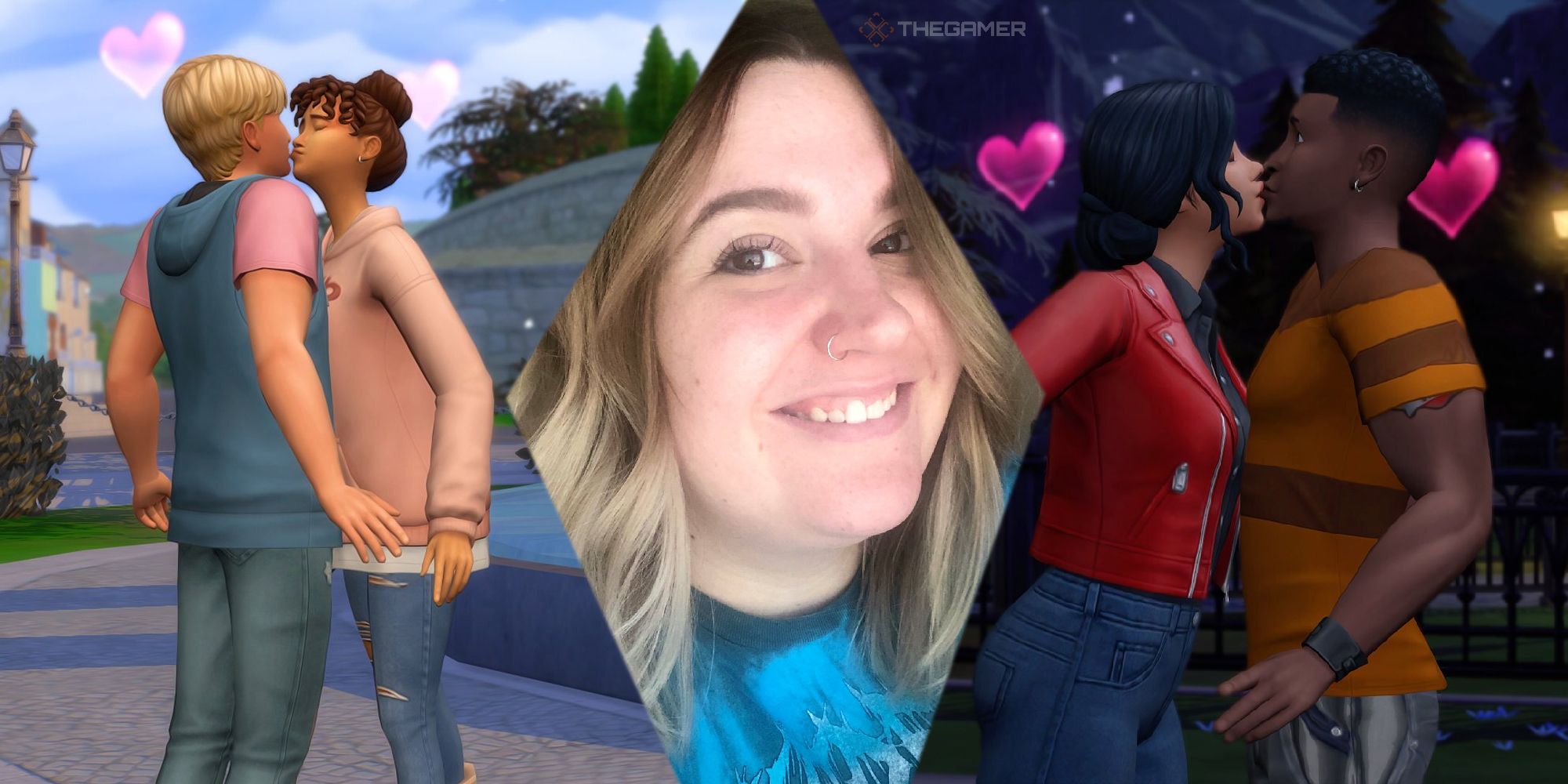 Storylegacysims explains how The Sims helped them discover their identity
The Sims have championed diversity and inclusion since the very first game was released in 2000. Yet making sure everyone feels represented is a daunting task that is constantly ongoing. This commitment to empowering all Simmers to create themselves in-game has led many gamers to use The Sims as a tool to discover their sexuality and gender identity. Molly, also known as storylegacysimsshared how The Sims gave them a way to explore ideas considered taboo in their conservative Southern home.
"My best friend got the first game," Molly tells me. "At sleepovers, we would stay up all night and have our Sims act out the most ridiculous stories. When The Sims 2 came out a year later, I managed to convince my parents to buy it for me.
Related: It's Finally Time For The Sims 5Molly says their parents "didn't know what exactly a 'life simulator' entailed, especially one as inclusive as The Sims". It didn't come without strings either. "One of their conditions for me to play was that I didn't allow my Sims to engage in any sexual behavior," they recall.
However, Molly entered the show "with an extremely open mind and lots of questions" after an earlier incident left them scared about their sexuality. "When I was about eight or nine years old, I announced very proudly that I wanted to marry a girl one day. I was informed that it was not allowed, it would send me to hell. My sexuality is immediately become my best kept secret.
In a conservative household, such views on sexuality are common and, like many others in the same situation, Molly was scarred by the revelations. "I think that was a big source of pain for most of my upbringing."
Related: The Sims 4 – A Complete Guide
Feeling like your sexuality should be a secret and hiding your true self from others is something many in the LGBTQ+ community have to contend with. Being told you're going to hell for something you have no control over is a terrifying thing to say, especially at such a young age, and by someone you love and trust. Molly chose to use The Sims as a safe space to explore the truth of this statement.
"The more I played the game, the more I explored the diversity that I didn't see reflected in the world around me," says Molly. "When I started experimenting with same-sex relationships in the game, I was extremely careful not to get caught. Subconsciously, I think I was determined to play these relationships to see if my lesbian couples would actually go to hell and, of course, they never did.
The Sims franchise has allowed players to experience gay and lesbian relationships since the very first game, and those have always played out the same way as straight people. In The Sims, there is no homophobia. Pride is freely celebrated, exploration is encouraged and diversity has grown over the years. That was a beacon of hope for Molly.
"It didn't take long for my explorations to surpass what The Sims offered in the game," they tell me. "I secretly started consuming more diverse media. Everything I learned eventually led me back to the game, where I was able to improve my understanding. Although I came to terms with my sexuality quite early, the gender identity is something that I only started exploring a few years ago. As an independent adult, I fortunately have access to resources that are totally shame-free. Ultimately, I use still often play to create a better understanding of myself.
Related: The Sims 4 Guide: Find & Install Custom Content
In 2017, Molly became more proactive with The Sims, designing custom content for the game. "I wanted to create some basic things that I felt my own game was lacking," Molly explains. This urge led to the creation of their Tumblr account, Storylegacysims, which they use to share their creations.
The Sims community holds a special place in their hearts and through their personalized content and the stories of their own game they share, Molly stays connected to the people she has learned so much from. "The more I got involved, the more I learned," says Molly. "There are so many amazing people in the community who are willing to share their own diverse experiences. You are never too old to know more about the people around you, and I love being part of a community that is constantly expanding my horizons.
"I always knew that I was somehow different from most people around me," they recall. "I had Sims from all walks of life with drastically different stories, but they all co-existed in the same world. Our world may not work that way, but it was heartwarming to see it happen – even if it didn't. is in a video game.
The theme of a safe space is often pushed by players, and The Sims team is constantly working to make it as inclusive as possible. Recently they unveiled the work being done on adding pronoun choices to the game, something that is clearly done with great attention to detail and in all languages. They also announced that the latest game pack, My Wedding Stories, will not be released in areas where the lesbian relationship story told in the pack would be subject to censorship.
These milestones highlight the role of play in the lives of many people, which Molly wants to celebrate.
"The Sims have been a huge part of my life since I was eleven, and I don't see that changing any time soon," they say. "It's so important to have a place where you feel safe enough to explore, especially if home isn't that safe space. The Sims team has done an amazing job creating an inclusive space for players, and I hope they continue to do so!"
Next: The big question: Which game have you spent the most hours in?
So what games are women supposed to play, exactly?
No matter what games women play, we're told to play something else
Read more
About the Author