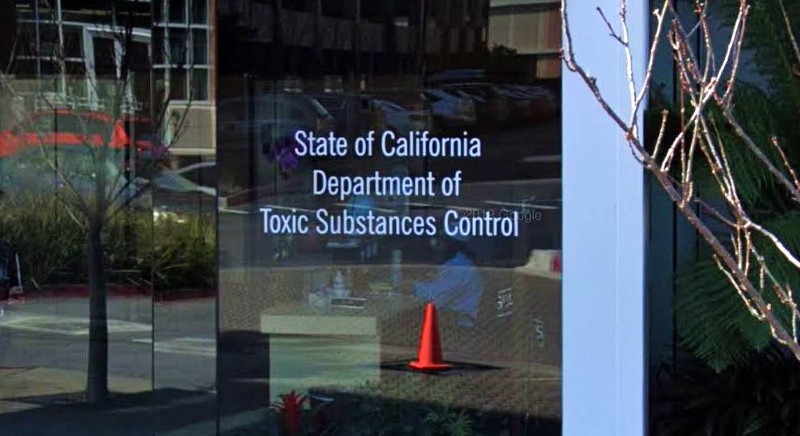 State orders Sims Metal to address possible pollution following Redwood City fire
The state ordered Sims Metal to investigate and clean up possible pollution related to its scrap metal recycling facility near the Port of Redwood City following a March 9 fire.
The California Department of Toxic Substances Control (DTSC) said in a statement Monday that the 12-acre recycling and shredding operation at 699 Seaport Blvd. has "a history of violating hazardous waste laws, including the release of high levels of lead, zinc and cadmium both onsite and offsite." He ordered the company to initiate a cleanup investigation and assessment that includes "recent and historical releases at the facility, including impacts from a fire on March 9."
The DTSC expressed concern about potential health impacts to the community, as the facility is located less than two miles from daycares, parks, hospitals, schools and homes, and adjacent to Redwood Creek. , a trail and two islands of the Don Edwards San Francisco. Bay National Wildlife Refuge. The area has seen more and more visitors with sales of fresh fish, live music and movies at the Port of Redwood City. The construction of a ferry terminal, restaurants, hotels and amenities is envisaged in the future of the port.
"DTSC has a responsibility to protect communities and the environment from polluting businesses and industries," DTSC Director Dr. Meredith Williams said in a statement. "Metal recycling facilities have come to our attention because of the potential exposure to harmful materials from these types of operations."
As recently as 2019, DTSC inspectors "discovered hazardous waste levels of toxic chemicals at multiple locations within the facility grounds," according to DTSC. "Inspectors also found an accumulation of lightweight fibrous materials, a hazardous substance, on the sidewalk of the facility and near its operations," the agency said.
The DTSC order also cites similar findings from 2012 inspections of the facility's boundary and neighboring sidewalks and properties, in addition to 2011 findings from the U.S. Environmental Protection Agency (EPA). and a contractor for the Cargill salt operations adjacent to 295 Seaport Blvd.
"Releases from the facility may have migrated to soil, groundwater, air, nearby properties and surface waters such as Redwood Creek and the San
Francisco Bay," the order reads.
The order imposes a timeline for Sims Metal's investigation of its environmental impact and subsequent mitigation efforts.
A request for comment from Sims Metal has yet to be returned.