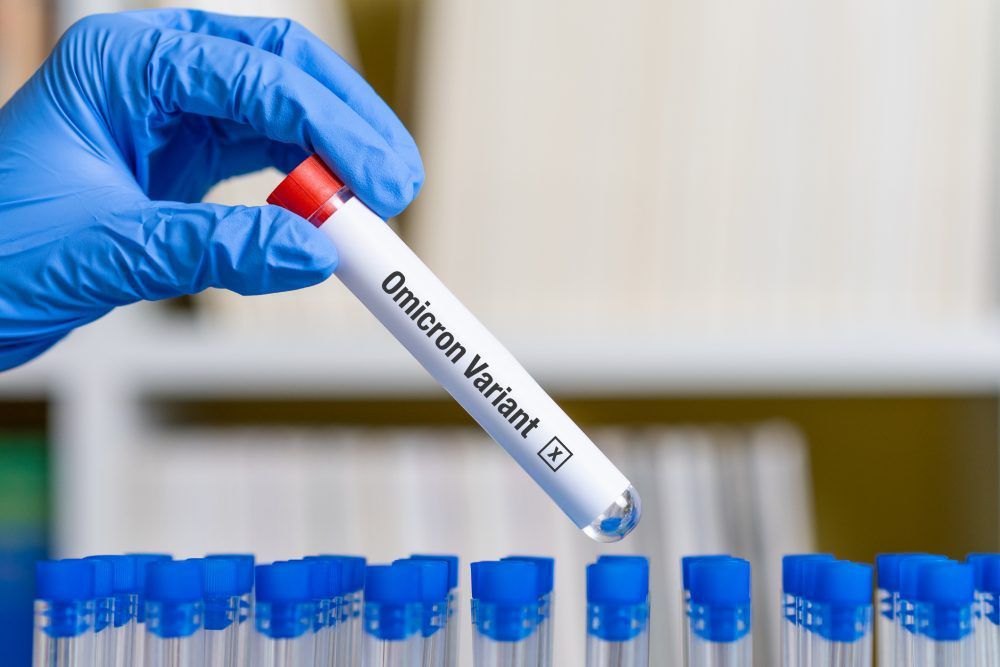 Sims: The record one-day death toll from COVID and our collective shrug
It seems to me that we have reached a strange and unknown place in the pandemic journey.
Content of the article
It seems to me that we have reached a strange and unknown place in the pandemic journey.
Advertising
This ad has not loaded yet, but your article continues below.
Content of the article
No new COVID-19 related deaths were reported in London and surrounding Middlesex County on Thursday, which was a relief from some of the dark days of this ultra-contagious wave of Omicron.
Wednesday was one of those dark days. The Middlesex-London Health Unit reported eight new COVID-related deaths, the highest local single-day death toll of the pandemic. Worse still, it pushed the total so far in February to 48, eclipsing last month to become the pandemic's second deadliest here (behind January 2021's 71 deaths).
Two of the eight deaths were unvaccinated people. Six were considered fully vaccinated and four, including a man in his 40s, had boosters. But details are lacking. We don't know, for example, if there were other serious contributing health conditions or if COVID-19 was the primary cause. This leaves us with a blurry picture.
The same goes for the daily stats we've relied on so heavily throughout 2020 and 2021. The health unit reported 92 new cases Thursday, but that number is based on testing, and only some people may to pass tests. On the other hand, hospital admissions are down.
During Thursday's press conference, Alex Summers, the acting medical officer of health, continued to say that vaccination is "the most important player in preventing hospitalizations and deaths, even when we see deaths reported among people who have been vaccinated".
As further public health restrictions are lifted next week, "it is essential to remember that we are still effectively in a global pandemic. The risk of exposure to COVID-19 in our community remains high," he said.
Advertising
This ad has not loaded yet, but your article continues below.
Content of the article
Still, the month's high death toll did little to cause an outpouring of alarm or regret. It's too easy to assume that we've all become desensitized after two years of talking about the virus and our attention has turned to truck convoys and the invasion of Ukraine.
So I spoke to Western University bioethicist Maxwell Smith, who is on the World Health Organization's Ethics Task Force for COVID-19, about our society's big yawn over the past few weeks. of the pandemic.
"(In) the history of infectious diseases, where once the general and most favored part of the population is no longer at great risk from the virus or (the virus is no longer) overwhelms the healthcare system of in a way that would affect them, they tend to want to get on with their lives," he said.
This means that the burden is shifting to a smaller part of the population, and not just to people who are older or have underlying health conditions. Racialized, Indigenous and low-income populations are beginning to be disproportionately affected by the disease.
Two years of data collection can help us determine where and who is most at risk right now. Policy makers should take this into account, not just rely on individual actions to stop the circulation of the virus.
Smith said we should ask ourselves if governments and policymakers continue to have the right data to put in place measures and policies to effectively protect these vulnerable populations.
The collective boredom is also affected by the lack of data since the passage of the Omicron wave. This can lead to a mindset that things are much better than they really are and decisions that we can safely remove protective measures.
Advertising
This ad has not loaded yet, but your article continues below.
Content of the article
Smith added that with 90% of Ontario's population fully vaccinated, the repeated message from public health to get vaccinated may be starting to sound old, but it's still important. Daily statistics show that there are still people coming for the first doses.
We tend to get bogged down in "our inability to move beyond our individual way of thinking," he said. We keep wondering how COVID-19 affects "me" and we lose how it affects us all.
We continue to look forward to the day when the virus officially enters an endemic phase. Smith said this was not a strictly scientific question; it "also reflects a social and ethical decision to accept all the risks we run from the virus and to forgo any measures to deal with it.
"So it's kind of when we collectively reach that point, to say that these measures are no longer necessary or useful to avoid the risks that we see," he said.
What could happen now is that society is willing to accept the risks and move forward even with record numbers of deaths and so many viruses still in the community.
Smith notes that this is a "radical change" from 2020 and 2021 when a novel coronavirus was a scary thing.
Weird, indeed.
twitter.com/JaneatLFPress