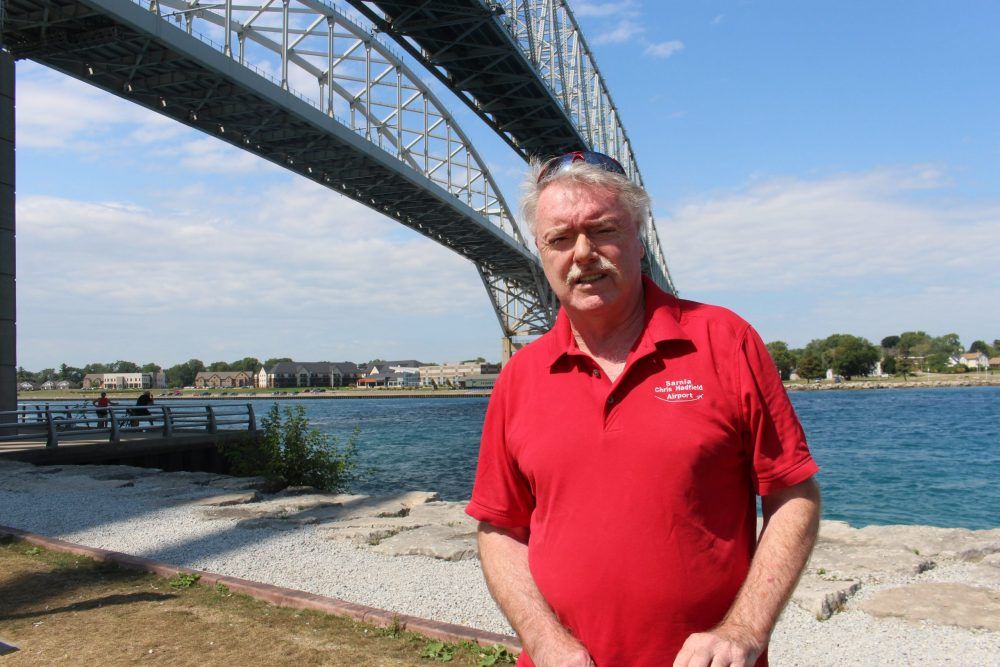 SIMS: Ottawa sees light on stupidity of face masks at border
Somewhere in the public health bureaucracy on Parliament Hill, a light bulb went on.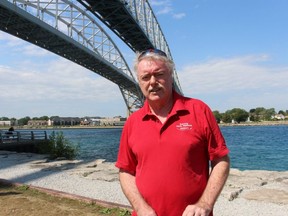 Content of the article
Somewhere in the public health bureaucracy on Parliament Hill, a light bulb went on.
Content of the article
Or, as Sarnia Mayor Mike Bradley put it on Friday, "a surge of common sense erupted in Ottawa today."
Three weeks after scrapping the dreaded COVID-19 molecular PCR or rapid antigen test required to enter Canada, the federal government announced it was further relaxing rules for non-essential international travelers starting Monday.
The big change is that people arriving in Canada will no longer have to wear face masks in public places, both indoors and outdoors for 14 days after arrival.
Not that I think anyone cared or respected that rule anyway. I haven't heard of anyone being told by a friendly Canadian customs officer to mask up. I'm pretty sure there was no one walking up and down Sarnia's Front Street, or stopping people on Niagara Fall's Clifton Hill, or patrolling Pearson Airport to tell suspected fraudsters to put on their masks or face the consequences.
Content of the article
To be clear, for months the federal government acted like molasses to open the borders, as if it was better to be cautious than to be criticized. But in a widely vaccinated country, the face-masking rule was stupid, unenforceable and smacks of the overreach of the nanny state.
The federal government imposed the face mask rule at the same time it scrapped the testing requirement that crushed cross-border travel and a week after Ontario dropped most of its mask mandates, as did several other provinces. .
Where there were conflicting public health rules, federal requirements prevailed.
"It's an illustration of how Canada isn't supposed to work," Bradley said. "You have two levels of government that send opposite messages."
Content of the article
To be fair, especially during this sixth wave and the spread of the BA.2 sub-variant, policies are changing. The Ontario government has extended face mask requirements for public transit, hospitals, retirement and long-term homes and other gathering places until June 11, which makes sense.
And it also made sense to relax travel rules. For example, fully immunized travelers will still need to complete the ArriveCan mobile app or website before entering Canada, but they will no longer need to provide a quarantine plan. And unvaccinated or partially vaccinated children ages 5-11 who are with a fully vaccinated parent or guardian will not have to undergo pre-entry testing.
You have to wonder if Ottawa made the changes out of convenience or embarrassment. The press release was distributed on Friday afternoon — everyone will forget it by Monday — and Bradley said none of the border town mayors who pushed for changes were alerted to the announcement.
Content of the article
He would like to know why they changed their position.
Niagara Falls Mayor Jim Diodati, whose community is trying to pick up the pieces after two years of tourism drought, said there was no reason or justification to add the face mask rule in the first place.
"They create something that doesn't make sense that nobody's going to enforce and they realize it weeks later and they take it down," he said.
It's still too early to tell if easing border standards will be enough to revive the local economy at one of Canada's most popular attractions. Admittedly, regulation did not help when half of tourism dollars came from the United States.
Diodati said there was an increase in traffic but no jostling. Elderly people who don't have cellphones or can't navigate the ArriveCan app and day trippers who couldn't provide a quarantine plan on the Canadian side of the border were punished under the policy.
Content of the article
He said he had conversations with Marco Mendicino, the federal public safety minister, to tell him the rules are "stifling tourism and hospitality".
What Diodati wants is the ArriveCan requirements eliminated because, he said, while it made sense earlier in the pandemic, it's no longer necessary for fully vaccinated people.
"You're never too far down the wrong road to turn around and go back and that rule needs to be reversed and eliminated," he said.
But for now, Bradley said Friday's changes will alleviate some of the stress and anxiety for people who care about the rules.
And maybe that could be a sign that the federal government is listening to border towns so hard hit during the pandemic.
Turn on the light.