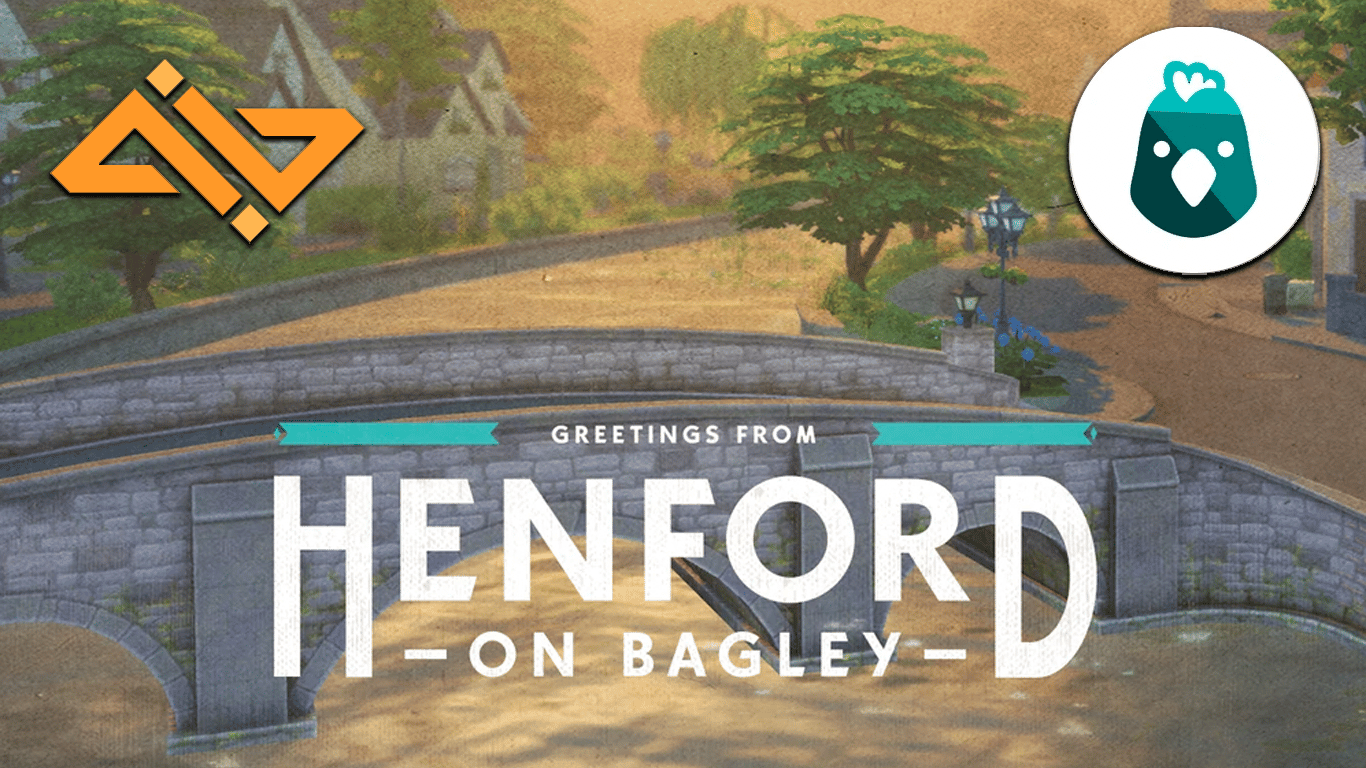 Sims 4 Cottage Living – Everything you need to know
Chirping birds, wild bunnies and sneaky foxes – that's right, it's The Sims 4 Cottage Living! Welcome to the world of Henford-on-Bagley (one of the best worlds yet, in our opinion), where your farming dreams come true.
Now you can raise livestock like chickens, cows and of course llamas. Additionally, you can grow Oversized Crops and enter them into the Fenwick Fair for a chance to win the contest. Here's everything we know about Sims 4 Cottage Living, from animal husbandry to country living!
Related Reading: 20 BEST Sims 4 Mods: Top Picks (2022)
---
Raising or befriending animals
The Sims 4 Cottage Living lets you raise and befriend farm animals! You may already have cats and dogs, but do you own a cow or a llama? How about an evil chicken? Cottage Living expansion packs also allow you to chat with wild rabbits, foxes and even birds. It's time to channel your inner Snow White.
Cows and Llamas
To own a Cow or Llama, you will need to purchase an Animal Shelter in Build/Buy Mode. They cost 500 Simoleons and can house one animal each. Additionally, cows cost 400 simoleons and llamas cost 400 simoleons each. There are two variations of each: a brown or spotted cow and a tan or white llama; the choice is yours.
Cows will prove your Sim with milk bottles and Llamas will produce wool for crafting. The color of your llama will change the color of the wool, and the treats you give the cows will affect the milk they produce. We'll talk more about treats in a second.
---
Chickens
Let's talk about chickens first. To own chickens, you will need to purchase a chicken coop in Build/Buy mode. They cost 320 simoleons and chickens/roosters cost between 75 and 200 simoleons each. Chickens will lay eggs that your Sims can collect and cook. Plus, you can hatch chicks and watch them grow as you raise your army of chickens. Treats also affect the type of eggs a hen will lay, so don't forget to experiment with those! However, watch out for sneaky foxes as they can steal eggs and even tie up chickens!
---
Pet treats
Feeding farm animals will give them an extra boost and affect their produce. For example, you can give a chicken a chocolate treat and she will lay a chocolate egg! Treats can be bought from the town market or prepared when you have collected the ingredients.
Here's the full list of pet treats you get in The Sims 4 Cottage Living:
animal party
chocolate treat
Fish protein treat
affectionate treat
friendly treat
fruity delight
golden treat
Healthy treat
midnight treat
pumpkin treat
---
living off the land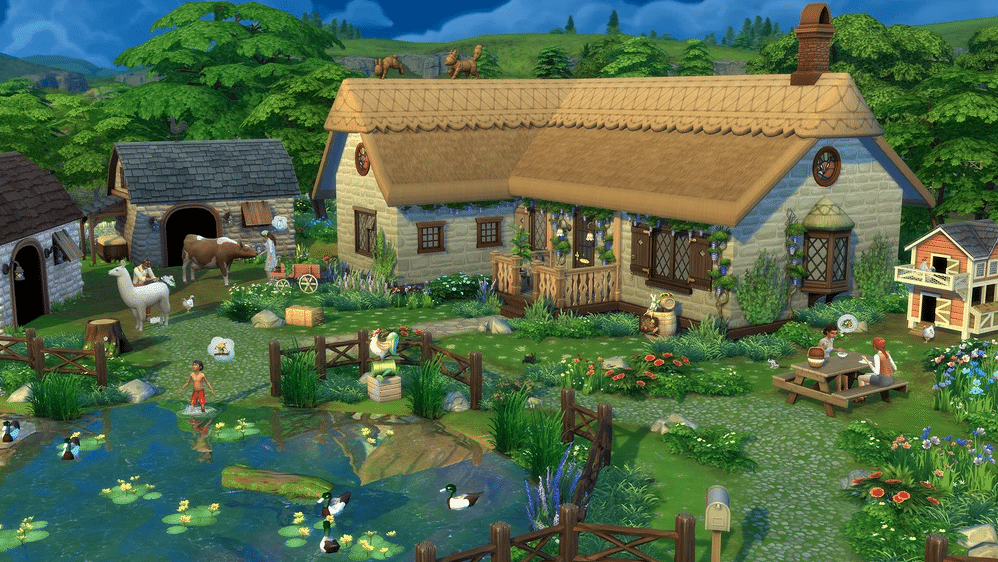 I will never take the fridge for granted again after playing a Simple Living lot in The Sims 4 Cottage Living. The batch challenge requires fresh ingredients for each meal. No more cooking fancy dishes and just paying the price. Instead, you now need ingredients to cook in your inventory or in your refrigerator to cook meals.
You can either grow and collect the fresh ingredients or buy them from a store. While ordering grocery delivery is easy, the real challenge is growing the crops yourself.
---
Oversized crops
Whether you're tackling the above batch trait or just love gardening, Oversized Crops are for you! The Sims 4 Cottage Living adds new crop variants and collectible plants to the game, five of which are oversized crops. These are:
Eggplant
Salad
Mushroom
Pumpkin
Watermelon
Plant collectibles include:
Blueberry
Charming Mushroom
Chocoberry
beautiful mushroom
mysterious mushroom
Nocturnal mushroom
spicy mushroom
Raspberry
Verdant Mushroom
wild mushroom
Oversized plants can be grown in garden plots each containing one type of oversized crop. Be sure to fertilize your crops daily and tend to your garden as needed. With a little luck and skill, you'll grow an oversized crop that can win the Finchwick Fair competition!
---
Embrace village life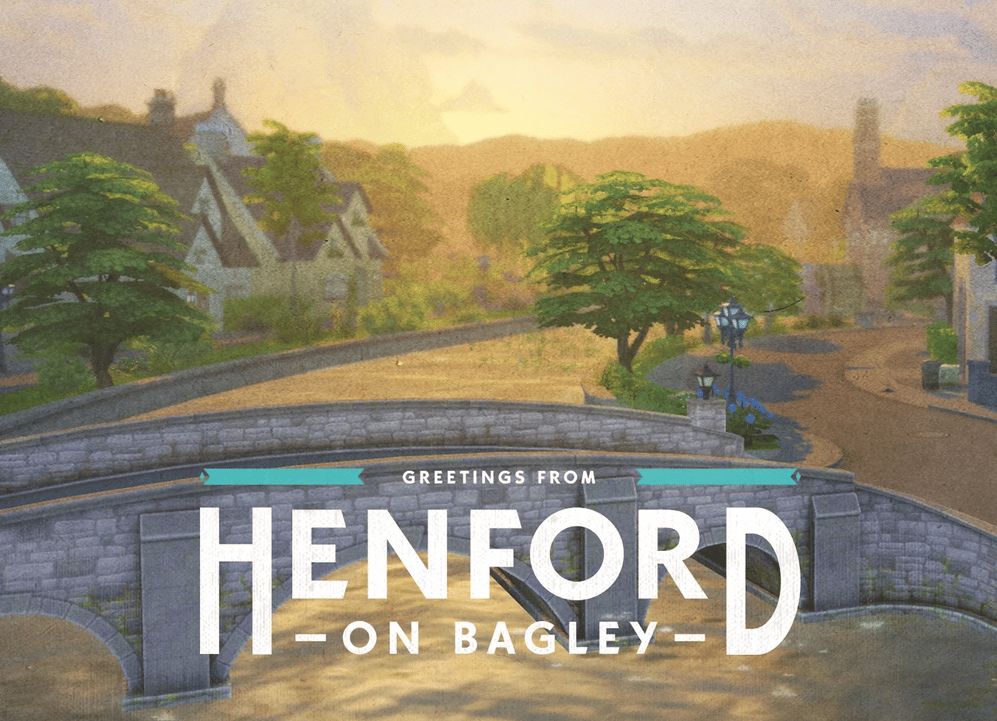 Leave city life behind in The Sims 4 Cottage Living and head out into the countryside. Henford-on-Bagley is a friendly village where everyone knows each other (and no secrets are left out). You can head to the local pub for a drink with your neighbors or enjoy a picnic in the countryside. Better yet, enjoy the slow life!
---
The Finchwick Fair
Believe it or not, you can make a lot of money as a farmer. Collect as many eggs and crops as possible during the week and sell them on the weekends. Plus, the Finchwick Fair is held every Saturday, so you can hit the town and earn some cash.
You can either participate in one of the competitions with a beautiful chicken or an oversized harvest, or sell goods at the market. You can buy items at the fair at a reduced rate or sell crops for a 10% markup. While this is not a get-rich-quick scheme, it is honest money for honest work.
---
The tradition of the city
The final aspect of the game is to learn the traditions of the town. There is a history in Henford-on-Bagley, and there is only one way to discover it: shopping. Your neighbors in town will give you the opportunity to run errands for them. By doing so, you will learn more about their character and a bit more about the village.
As a bonus, you are rewarded for completing the tasks. These rewards include ingredients, gifts, and even clothes for your pets. So discover the secrets of this picturesque village and see what lies behind its charm.
---
New activities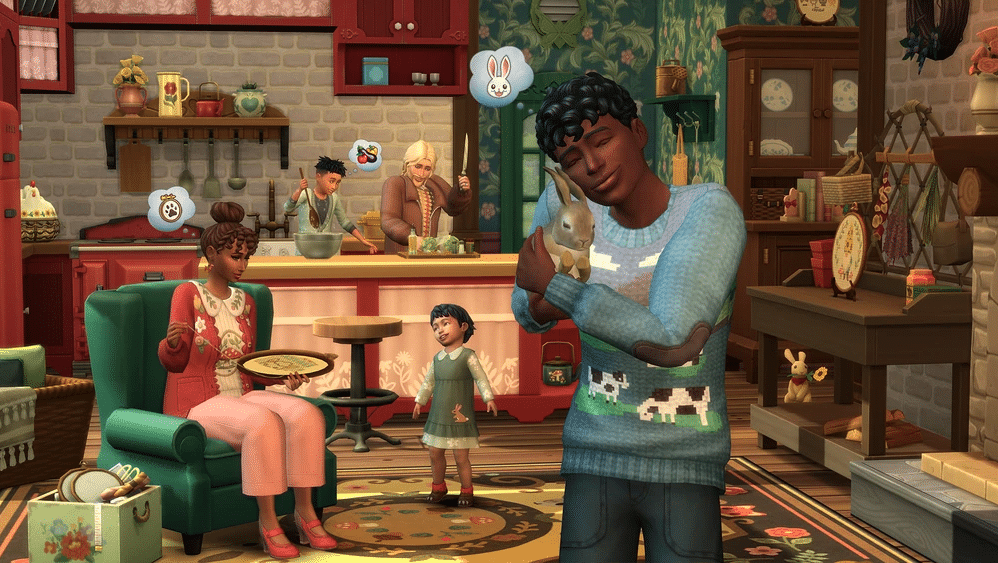 What would an expansion pack be without adding new aspirations and activities to the game? The Sims 4 Cottage Living adds a new aspiration called Country Caretaker, which has a unique reward. This gives your sims better animal relationships, allowing their pets to live longer and happier lives.
Other activities include canning, shearing, crafting with wool, and egg collecting. All activities are linked to the chalet and fulfill our chalet desires.
One of the best activities in The Sims 4 Cottage Living is cross stitching. You can purchase a Cross Stitch Kit from Build/Buy Mode to get a Cross Stitch Hoop. Alternatively, you can buy one from the garden store in town. They cost between 30 and 50 simoleons depending on the size – small to large.
Once you have a cross stitch hoop, you can start a pattern. The more you increase your cross stitch skills, the more patterns you will be able to create. The best part? You can hang your cross-stitch artwork on the walls of your chalet. Alternatively, there are several ways to sell them. you can follow this helpful guide on the Sims community page.
---
Final Thoughts
Overall, The Sims 4 Cottage Living was worth the price! We love this expansion pack, and it's probably one of our favorites. There is so much to do, from growing crops to tending farm animals.
We also found the land available to be beautiful to live in and easy to renovate into something modern. Henford-on-Bagley is beautiful and it is our current go-to world.
We hope you enjoy The Sims 4 Cottage Living as much as we do. Feel free to share your Sim's stories with us at Twitter.