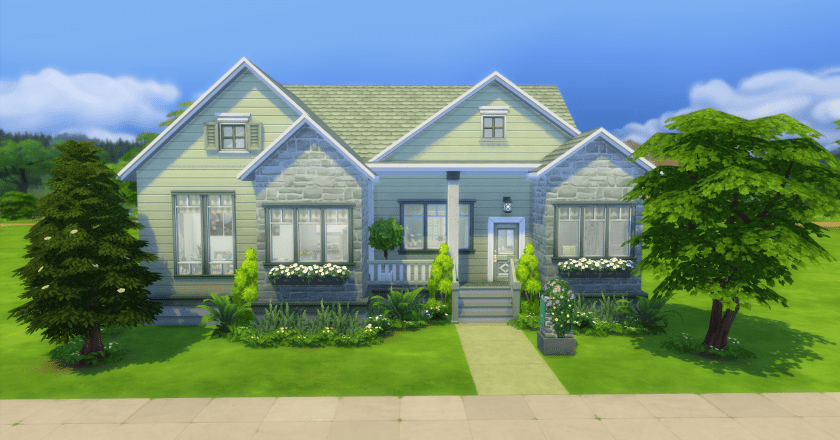 Sims 4 Building Tips and Tricks
Half the fun in Sims is building
Updated: August 23, 2022 2:37 p.m.
Half the fun in The Sims 4 is building.
Whether you spend hours building your dream home, recreating your own home, or creating a dungeon for your poor unsuspecting sims, building is one of the most important parts of the game.
That said, you may be a veteran of The Sims and still struggle to build a build that's right for you.
Or maybe you've seen some of the houses that others have built and wondered how this was even possible. Well, in this guide, we'll walk you through some of the best building tips and tricks for beginners and veterans alike.
READ MORE: Mods Sims 4 LGBT
Sims 4 Building Tips
One of the main things when it comes to building freely and to your liking are the various cheats related to building. They allow you to place objects freely, without being limited by borders or restrictions.
Other Sims 4 building cheats allow you to place things that are normally hidden and can only be found through a series of actions that your sims must do. These cheats are easily activated and do not require any third-party installation, all you have to do is press CTRL + Shift to activate the cheat console.
Here are the best building-related tips you'll ever need:
| Tips | Effect |
| --- | --- |
| mother lode | 50,000 Simoleons |
| bb.moveobjects on | Move objects anywhere, regardless of grid location. Hold down the ALT key for more precise placements. |
| bb.enablefreebuild | Build Anywhere |
| bb.ignoregameplayunlocksentitlement | Unlocks all career items locked in Build Mode |
| bb.showhiddenobjects | Shows all in-game items that are not available for purchase |
Build Mode Tips
Using these previous cheats, there are many ways to be creative, especially when using the moveobjects cheat. You can combine items together and create new pieces of furniture that you might not have been able to create before.
Here are some examples of what you can do when you're not limited to grid locations:
You can place items on top of each other when using the move items cheat, which means you can create new furniture.
Object resizing
When you have moveobjects enabled, you can also resize items. Either by making them bigger or smaller. All you have to do for this is press Shift + [ or Shift + ].
Layering of parts
One of the biggest mistakes many beginner builders in The Sims 4 make is building a large room and filling it in as best they can, thinking that the bigger the room, the better it will look. But many veterans are used to layering.
In The Sims 4, you can even add platforms, and parts of your room can be higher or lower than the rest. Doing this is easy, place a new "room" that will be the space you want higher or lower, then find the option to raise or lower it.
Once you have the platform you want, remove the walls or replace them with half walls to complete the look.
By using both these layers and moveobjects you have a lot more room for creativity and can make each piece unique. Depending on your personal choices, you can use these tips to create truly maximalist spaces or you can focus on minimalism but making every space count.
When building your house in The Sims 4, be sure to also pay attention to the exterior and add decorations in place to spruce things up. Whether it's the right window style, greenery, or just general vegetation or rocks, you can make a home look really warm by making the outside look as good as the inside.
The Sims 4 Color Palettes
If color theory isn't in your area of ​​expertise, many Sims builders use preset color palettes to help them visualize colors that would complement a room.
If you want a bright and colorful room, you can find a color palette that you like and use that as a base to see how to decorate your room. Whether you want bold, bold colors or want something more subtle and tame.
You can then base a room or even an entire build around these pallets, creating a vibrant piece. You can find these palettes here.
Final Thoughts
When it comes to building, The Sims 4 has the most in-depth building system in The Sims games, allowing for a lot of freedom and creativity.
But if you just don't like the construction aspect of the game, be sure to make the most of the common library and gallery, there you can find other people's constructions and place them in your own world. .
Ultimately, you want to enjoy the game and be as creative as possible, so practice and see what you like the look of!