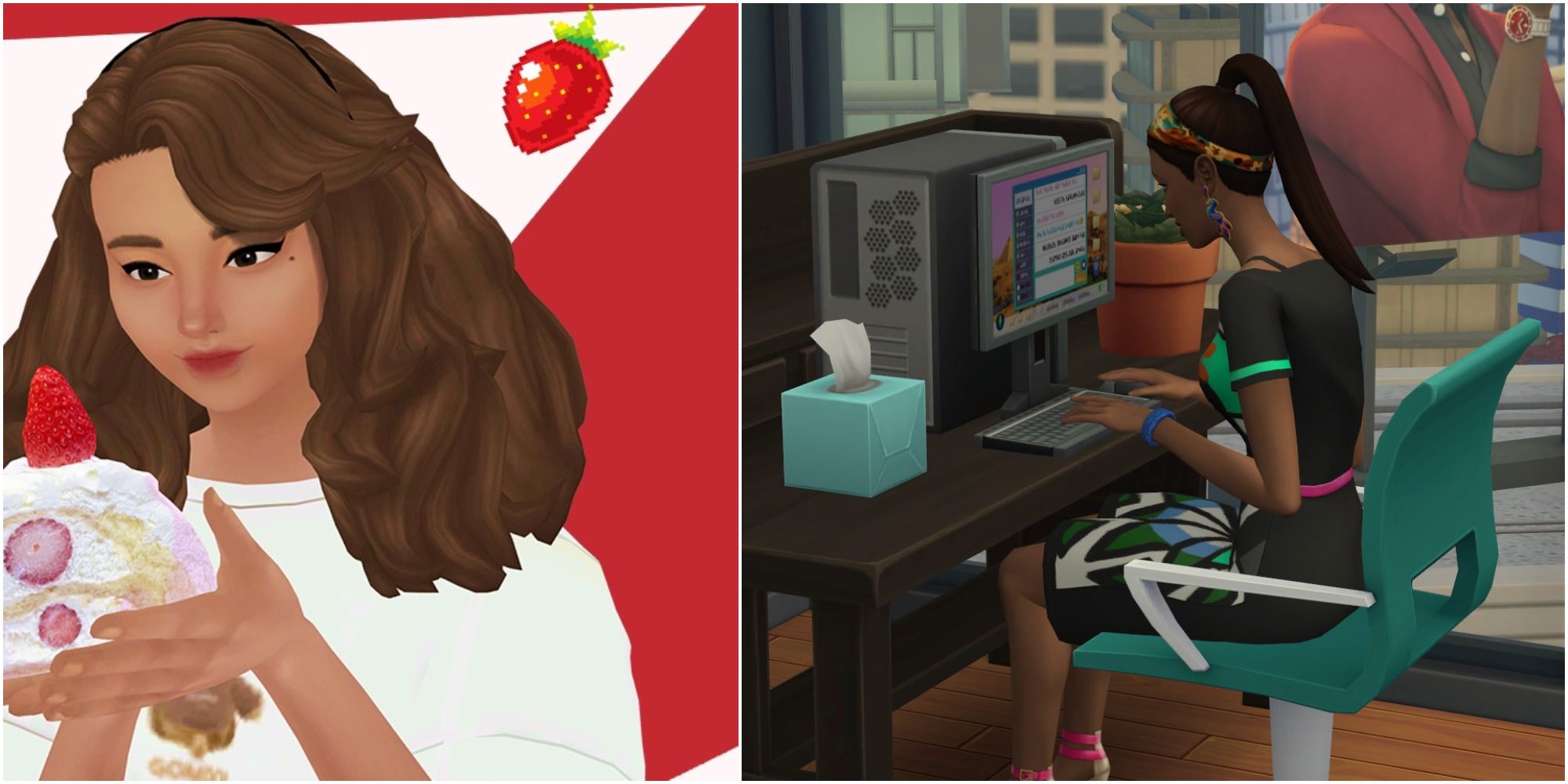 Sims 4: best social media mods
Social media has become a constant presence in our lives, so it only makes sense that The Sims 4's dedicated modding community has extended this reality to the world of The Sims. Although the game allows for some features, such as Simstagram and updating your social media, it really lacks the user interface that many gamers want.
Related: The Sims 4: Every Scenario Released So Far & How To Play Them
However, mods have been created to completely redo the social media interface in The Sims or even help you climb the social media career ladder. Whatever you want to see changed, a modder has probably done it, and here are some of the best social media mods available for The Sims 4.
7

Slice of life
While the slice of life mod done by KawaiiStacieMods isn't just a social media mod – it revamps the entire Sims gaming experience – it adds features to create a more realistic smartphone for your Sims to use. Now they will be able to post more frequently on their social media platforms and even add different apps that you can download to help you improve your Sims' skills.
The mod also adds more realistic features like adding periods for Sims and making sickness more realistic. Be careful though because with this mode your Sims can also get drunk.
6

Cross-referencing of interactions on social networks
A little mod change by adeepindigo, Social Media Interactions Crossover simply adds more non-professional social media interactions to the phone interface, rather than having them only available on the computer. Moreover, it adds Simstagram story option to computer as well as phone.
Related: The Sims 4: Ways To Make The Game Interesting Again
While this in-game change is minimal, it makes a big difference in being able to quickly access social media interactions and not having to worry about having the right device at the ready.
As the name suggests, the Social Media Career For Teens mod allows teens to employ themselves in the social media career that was introduced in Sims 4: City Living. This mod, created by modder TwistedMexisimply allows teenagers to work in the career branch before reaching the stage of young adulthood.
Hours and pay rates remain the same as if teenagers were young adults, but it gives Sims who want to become influencers a head start. This is a creative mod that gives you more options when dealing with teenage Sims.
4

PlumFruit 2
Plum 2 is the second mod of this name, and the new improved version, created by Arnie to completely overhaul the user interface system of your Sims' smartphone, making it much more realistic and closer to our own devices.
Related: The Sims 4: Best Adult Clothing CC Designers
Along with adding dating apps, maps, and even a camera feature to your phone, this mod completely redoes the entire Simstagram feature, making it a place where you can actually check your Sims profile and even receive feedback. You can even post directly from the app.
3

SimDa Dating App
Finding love in the Sims world just got a whole lot more fun with the introduction of SimDa dating app by Little MsSam. This mod lets you download a dating app to your phone and opens up a whole new world of possibilities for your Sim. It lets you search for something serious or casual and even lets you search for one-night stands.
And just like in real life, you can tweak the features to find exactly what you're looking for, from age to gender preferences. Even if you're not sure, the app allows you to select the blind date experience where you won't know who you're meeting.
If you are tired of regular social media career, The pugglerock media influence mod adds a whole new career branch for your Sim to climb the ranks. You'll start at the bottom and clean up the office, but you can slowly progress with two different careers to choose from.
Related: The Sims 4: Best Things To Do With TURBODRIVER's Wonderful Whims Mod
What's unique about this mod is that you can decide that your sim would rather take on more of a back-office role, become a behind-the-scenes admin, or you can allow them to be front and center. to be a full-fledged content creator. It's a unique career that adds a lot of flexibility to the world of The Sims and allows you to either be in front of the camera or be the one pulling the strings behind the scenes.
1

Simstagram influencer career
Just like social media career, this mod created by KiaraSims4Mods adds a new career while gaining popularity on social media. However, this career is more realistic in the real world as it allows you to work from home and you have to complete tasks like taking a selfie, recording a video or even going out to meet a celebrity.
This mod is ideal if you are not happy with the usual career branch of social media and want to bring the world of influencers straight into the world of The Sims. You will need both the City Living Pack and the Get Famous Pack for this mod to be compatible with your Sims 4 game.
Next: The best game packs for The Sims 4, ranked
Best Ways to Earn Money in The Sims 4
Read more
About the Author