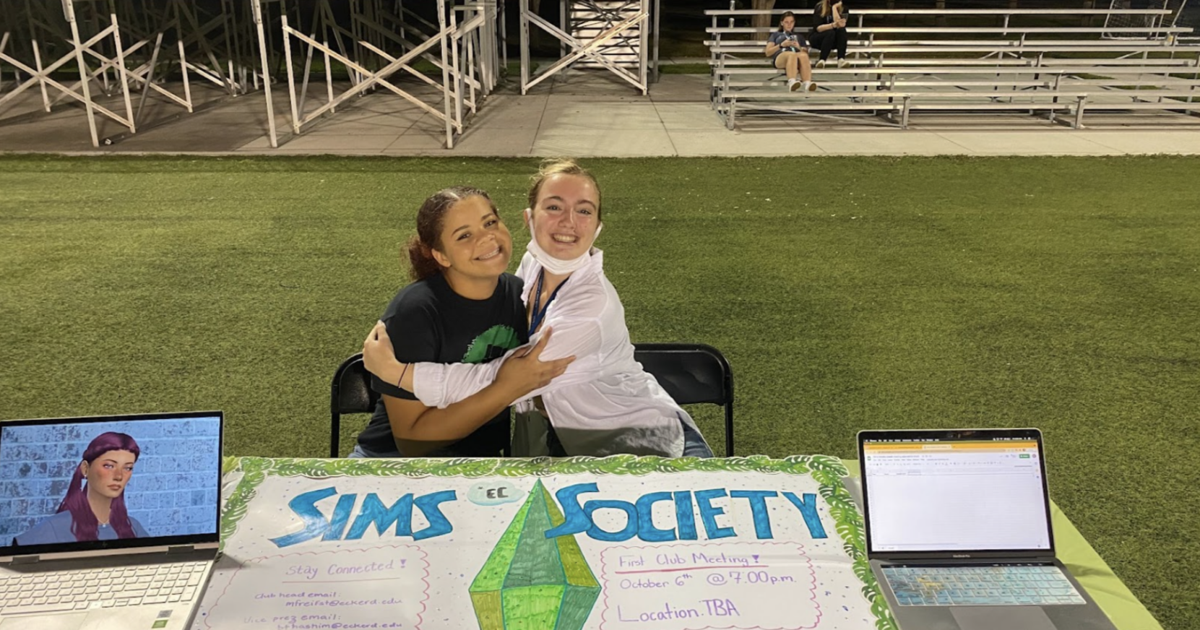 Simply Fun: The Sims Society Brings College Students Together to Live an Online Life | Culture
Do you like playing the hit PC game Sims? Founded in December 2021, The Sims Society is a social and entertainment club centered around the Sims video game franchise founded by sophomore marine science and creative writing student Maddie Reifsteck. She is currently president of the club. Vice President Briana Hashim helped form the idea for the club alongside Reifsteck during their first semester of college. The two often played together before deciding to officially create a club.
Currently, the club has only three staff members, including the second human development student as treasurer. They have had up to 25 students at a meeting, with 10 active members regularly attending their bi-weekly meetings. The club is looking to hire a social media coordinator.
"The Sims Society is really looking to provide a wonderful reunion schedule for our members for the remainder of the semester," Reifsteck said. "We're also running at least one more giveaway this semester where we'll give away either a copy of the Sims 4 base game or one of the companion packs to one lucky club member."
The club focuses on fun and relaxation during stressful college hours, according to Bennett.
"I think it's really fun because it's a club where we can just have fun for an hour," Bennet said. "I know there are a lot of gaming groups on campus, but they're less formal. We are officially accredited.
For students without personal computers or downloaded Sims games, the club allocates one meeting per month for offline activities such as "guess the song in simlish" activities and TikTok sharing parties.
"The focus is more on community than anything else," Reifsteck said. "And we really want to foster inclusivity and make sure there are no barriers to enjoying a Sims Society reunion if you can't play the game."
In the future, the club wants to organize larger-scale collaborations with other student organizations on campus, such as parties with game pack themes, according to Reifsteck.
"Nothing super concrete [is planned] again," Reifsteck said. "Watch out for the future!"
Interested students can attend a club meeting, held every other Thursday at 6:30 p.m. at Forrer 120. Reifsteck can be contacted at [email protected] and follow the club's instagram @sims.society.