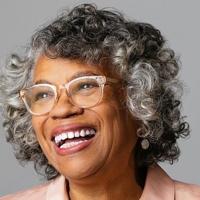 Q&A: Community Organizer Jackie Sims | Non-profit organizations
Community organizers have been busy working to relocate residents as RiverChase Apartments in East Nashville will close in the coming days. As executive director of the Nashville-based nonprofit People's Alliance for Transit, Housing and Employment (PATHE), Jackie Sims has been part of the transition.
She has dedicated her time to finding housing for the homeless, addressing social issues, and encouraging policy change to create affordable housing. sims support for economic development and growth have brought it collaboration on several projects, she says.
In addition, his mentor, activist and university professor James Lawsontaught him the importance of working as one in the community.
"It also broadened my understanding of who my neighbor is," she said. "These are the people who live in the community with me. They are all my neighbours, for better or for worse, they are all my neighbours. It's not just the person who lives next to me. These are the people who live in the community with me.
She spoke with the Job about his journey and ongoing work with PATHE.
---
In 2008, you were homeless. How has this contributed to you becoming a community organizer for the homeless population and families on the move?
I moved here in 2008 with the intention of doing a favor, not knowing that was what I would do. I had experience with housing security for several years in South Carolina. I even had to temporarily move into a hotel with my two daughters and two doggies, so I understand that a number of things can cause people's lives to fall apart and they can end up without a stable roof over- above their heads.
I came to Nashville with the intention of serving, that's all I know. I did a lot of volunteering and one thing led to another and ended up in reintegration work in the neighborhood organization for individual homelessness projects with Open Table to PATHE as a volunteer and eventually becoming the Executive Director.
Why are criminal justice issues important to you?
In South Carolina, I worked across the aisle. I was very entrenched in the South Carolina criminal justice system as a mental health professional. When I moved to Nashville, things were set up in far that I was on the other side. I no longer worked for victims. I worked for victims in South Carolina and I worked all over the state and up to the Capitol around victimization, but when I got to Nashville I found myself working with people who would seen as perpetrators who are often victims themselves and I just fell in love with back-to-school work. I saw the tragedy that is America doing back-to-school work.
In the past, you've talked about seeing ex-criminals undergo re-entry. What was this process like and what impact has it had on your work in the community?
When people come out of prison, the community is not ready to receive them. They don't prepare for them because they don't care, and too many people think past time isn't really past time and you always have to have that criminal label on your head. I don't think people coming out of incarceration and back into the community should be treated like criminals. I find this deeply inappropriate. It's humans who make mistakes, they had to pay the price and now they're coming back. We should be much more prepared to receive these human beings. … It's a horrible thing to see how many people are left on their own. That's why so many people go back, because the community refuses to embrace them or encourage them.
Prior to taking on the role of Executive Director of PATHE, what did you learn during your training with Dr. James Lawson that you have applied to your leadership role at this non-profit organization?
I learned that violence is much bigger than what we think it is. I have always considered violence as a physical act towards another person. You can be just as violent with your attitude towards another person. This is one of the greatest things Dr. Lawson has taught me. I have to continually check my attitude and make sure that my attitude is not violent. I have to make sure I don't become inappropriate or angry at other human beings.
Over the years you have worked on collaborative projects such as the Homeless Power Project, Ban the Box and Community Oversight Now. How have these efforts been used to meet community needs?
They all crossed paths with the most vulnerable people in the community. ban box —those were people going home trying to get a decent job, couldn't even get an interview and could have was more than qualified. The Homeless Power project tried to fight for fair wages. Nashville is an extremely expensive city to live in and we don't want to pay people to live. We criminalized people because they were poor. Community supervision — policing is a major issue across the country and racism is built into how we police, so oversight was key to trying to save the lives of so many people who were victims of police misconduct.
Can you tell me about a success story about a homeless person or family you helped?
Field. I met him when I worked at Open Table, and it's been a journey. We met when Champ was homeless and he decided he wanted his life to be different, and he asked me for help. I didn't know what I was going to do, but I knew I was going to help. However, God showed me how. He ended up coming home with me for nine months. We went through rehab, treatment, and just started helping him rebuild his life. What's wonderful about meeting Champ and going on this journey with him is that I grew as a human being. I had to reevaluate what Christianity really looks like, and it's not sitting in a pew in church, in a building, but if your Christianity doesn't extend much further, you is not it has many. You're not gonna grow up, you know? So her life has improved a lot and I am happy about it, but it has also blessed me, which I was not prepared for. I did not expect that.