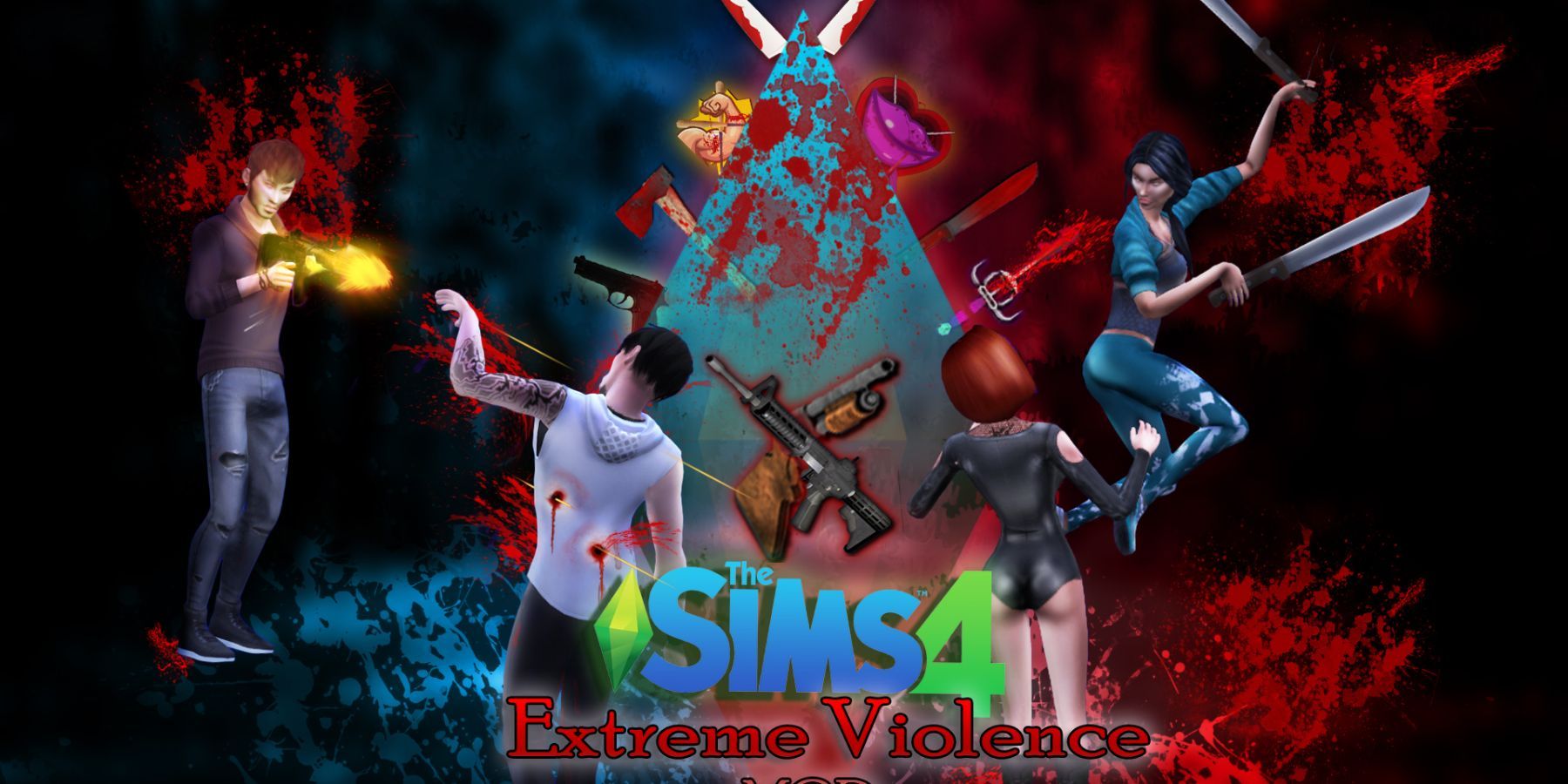 How to install the Extreme Violence mod
Mods are what really do The Sims 4 feel fresh and exciting, and there are plenty of them thanks to a hugely active modding community run mostly by passionate fans. Thanks to the frequency of mods for PC players, many mods have become infamous and popular over time.
RELATED: Games To Play If You Like The Sims 4
One of those mods is the Extreme Violence mod, which adds a healthy dose of real-world realism and horror slasher themes to any carefree Sims neighborhood. This is quite a big mod to download, so it's important for players to know how to download Extreme Violence mod in The Sims 4 to prevent the game from crashing.
What is Extreme Violence mod for The Sims 4?
Extreme Violence mod is one of the most famous mod packs from Sacrificial Mods, a major mod creator in The Sims 4 community. They are best known for their incredibly detailed and immersive mods that deal with zombie apocalypses, a fame system before Become famous coming out, and various other great mods to check out.
Extreme Violence deals with exactly what it promises: violence. Players should expect gruesome animations, new interactions, and lots of blood. Sims can now kill each other in different ways, engage in illegal activities, and even deal with the police.
RELATED: The Sims 4: Interior Designer Career Tips
This is not a mod for the faint of heart or for young gamers, so older gamers should exercise caution if sharing their PC or game with younger audiences. For the full list of features, refer to the Sacrificial Mod website from where the mod can be downloaded.
How to install the Extreme Violence mod
First, players will need to navigate to the Sacrificial mods download page.
Scroll down and click on the Extreme Violence mod thumbnail. Always choose the latest version and make sure The Sims 4 is also on the latest version.
Wait for the .zip file to finish downloading.
Open the .zip file in software like WinZip, WinRAR or 7zip. Any program for extracting .zip files will work.
Select each file inside the .zip file, then right-click to bring up a drop-down menu, then select "Extract to…" Note that the exact wording will depend on the software.
Extract the contents of the .zip file inside The Sims 4 Mods folder, usually found in "This PC > Documents > Electronic Arts > The Sims 4".
Start The Sims 4 normally. In the start menu, however, be sure to enable custom content and script mods in settings. The game may need to be restarted if this was not selected by default.
The Extreme Violence mod is now installed!
Note that each time The Sims 4 receives an update, custom content and script mods are disabled by default. This means players will need to re-enable them from the menu after major patch updates, expansions or game packs, etc.
Also keep an eye on the mod creator's news page as they will be updating their mod packs regularly and releasing new versions with fixes and brand new features. Doing all of this will prevent players from breaking their game.
The Sims 4 is available on PC, PlayStation 4 and Xbox One.
MORE: The Sims 4 Wedding Stories: Things You Can Do In Tartosa
The Sims 4 My Wedding Stories: 10 Things You Can Do in Tartosa
Read more
About the Author