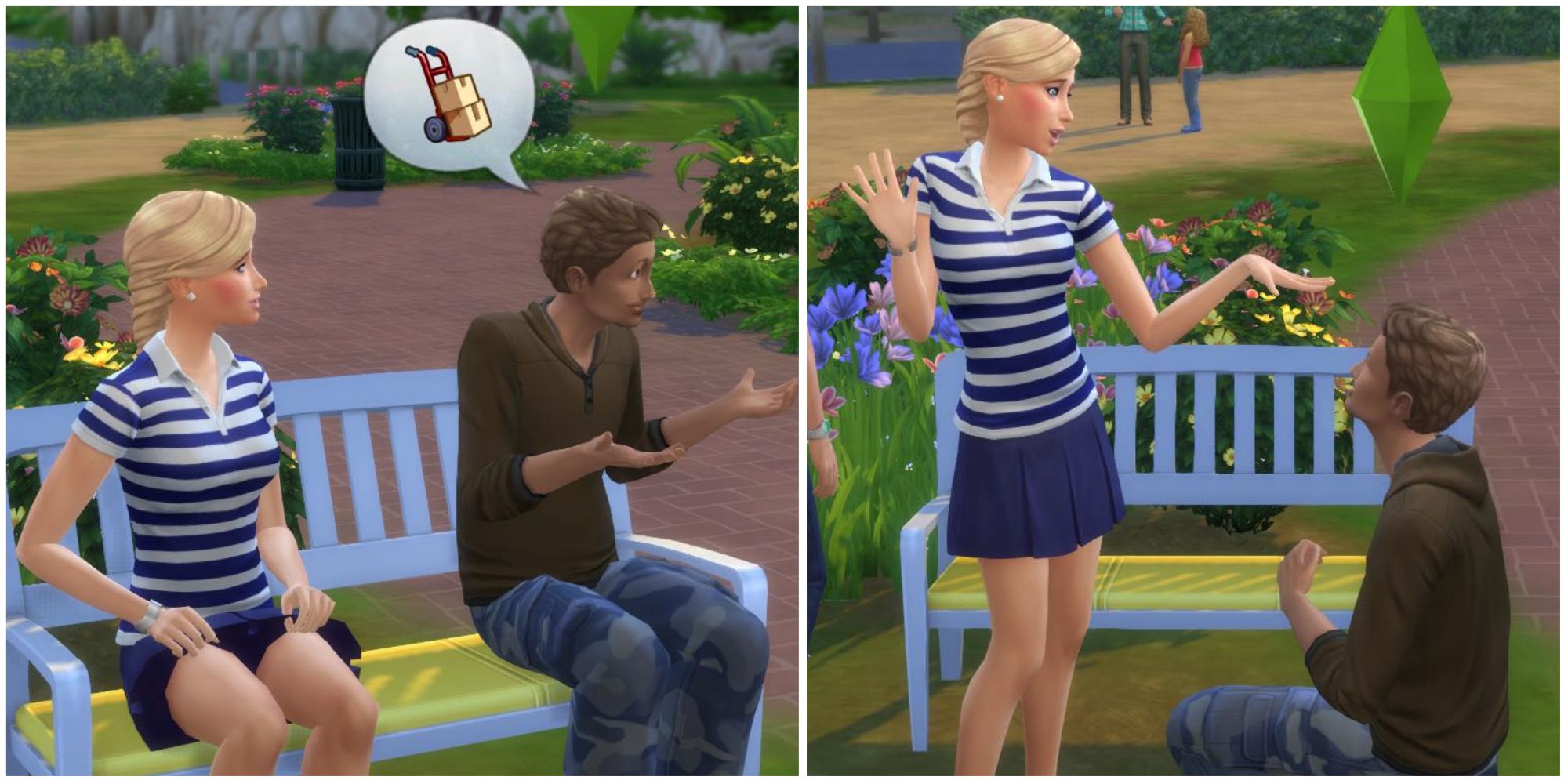 How to Add a Sim to a Household
The Sims 4 like any other game in the franchise, it's about change and different life experiences. This allows players to enjoy all types of lifestyles that they might not opt ​​for in the real world, it's really something unique. Naturally, as Sims go through their lives, they'll meet new people, add family members, change homes, and more. These are all pretty important steps and some of them aren't as simple as they could be.
Related: The Sims 4 Pro Tips for Acquiring Skills Faster
This guide will talk about how to get sims to join a household to which they do not belong The Sims 4. There are several ways to do this and this article will go over them all, so players can decide what they prefer or what best suits their gaming needs.
Manage Worlds
If the goal is simply to join a Sim (or more) in a certain household and there are no other reasons to do so, such as wanting them to fall in love or be best friends, Managing worlds is the way to go. After all, it's always nice to have someone new around who will help pay the bills.
Manage World is the menu where players can edit everything about every Lot, Household and Sim in the game. There it is possible to edit any Sim even if the player doesn't play with them or doesn't know them, it doesn't even have to be currently living on the world map at the time.
To access the management world, players must pause the game as they normally would in order to save or access settings for example. Next, they will need to select the "Manage Worlds" option at the bottom. At the top, in the management worlds, there is an icon with two people and a pen next to them, this is the "Manage Households" option – where it is possible to move Sims from place to place to the other.
In the Manage Households menu, players will need to select the Sim's household they wish to move. Then there is a button with two arrows pointing in opposite directions, the hover will say "transfer Sims between households", this is where they should click. This will open the Split and Merge Household menu.
Players will now need to choose the target household, then select the Sim they wish to move and click the "transfer Sim(s)" arrow. It is also possible to transfer funds from one household to another. The next time the player plays with the household, the Sim will regularly spend their life there
For players who own Discover University: An alternative to having another Sim in the household that the player can control is by adding an extra bed and posting an ad online looking for a roommate. Players can't restrict their actions and it's impossible to control what their personality might look like, but they will still contribute a percentage of the bills at the end of the week.
friendship gain
It is also possible to directly ask a Sim to move into the player's house. It is not guaranteed that they will accept, it depends on how close the two Sims are. But, once two Sims have reached a high enough friendship level, the "ask to join household" option will appear in the "Friendship" interactions menu.
Related: The Sims 4 Goes Free: Things New Players Should Do First
There are ways to increase friendship quite quickly, for example, by having friendly traits, or by taking selfies together and looking at the clouds. Players with the High School Years expansion pack should try socializing in Social Bunny and players with Tiny Living should consider creating a Tiny House as it greatly increases all relationship changes while on the person's lot .
Wedding
Sure, there are players who check out this guide because their Sim has found love in the game and they want the lovebirds to move in together. It is also possible for two Sims to move in together by getting married..
To do this, make Sims bond and fall in love by increasing their Friendship and Romance bars. Once these bars are high enough, the "propose" option will appear on the screen. Sims won't always grant a marriage proposal, sometimes they'll accept at the oddest times while sometimes they'll refuse their supposed soul mate.
Once Sims get engaged, they can either elope immediately or start a wedding event by hosting a wedding party. Either way, after they run away or kiss under a wedding arch, the game will bring up a popup on the screen asking the player if they want the two Sims to move in together.
If the other Sim lives with more people, the player will need to manually transfer funds if they wish to take some of their money. However, if the other Sim lives alone, these funds will automatically be added to the player's household.
Tips
Although perhaps a little unorthodox, adding a player to a household is perhaps the easiest way to do this besides managing worlds. Before anything else, it's important to enable testingCheats – players who don't know how to do that should check out this very detailed guide on the subject.
Once testingCheats has been activated, players will first need to find the Sim they would like to add to their household. Then they have to activate the cheat by Shift-clicking on the Sim (by clicking on it with the Playstation or B circle on Xbox.) The "add to family" option will now be available and it is possible to add approximately any Sim in the game to their household.
Eight is the maximum number of Sims that can live in a certain household, regardless of lot size. If the household is already full, none of the above options will work. The only way around this issue is to download specific mods to increase household restrictions – however, this may cause the game to remove Sims from itself when entering Create-a-Sim or changing outbreaks beyond the official restriction limit.
The Sims 4 is now available for Mac, PC, PS4, PS5 and Xbox One, Xbox Series X/S.
More: The Sims 4: All The Places You Can WooHoo