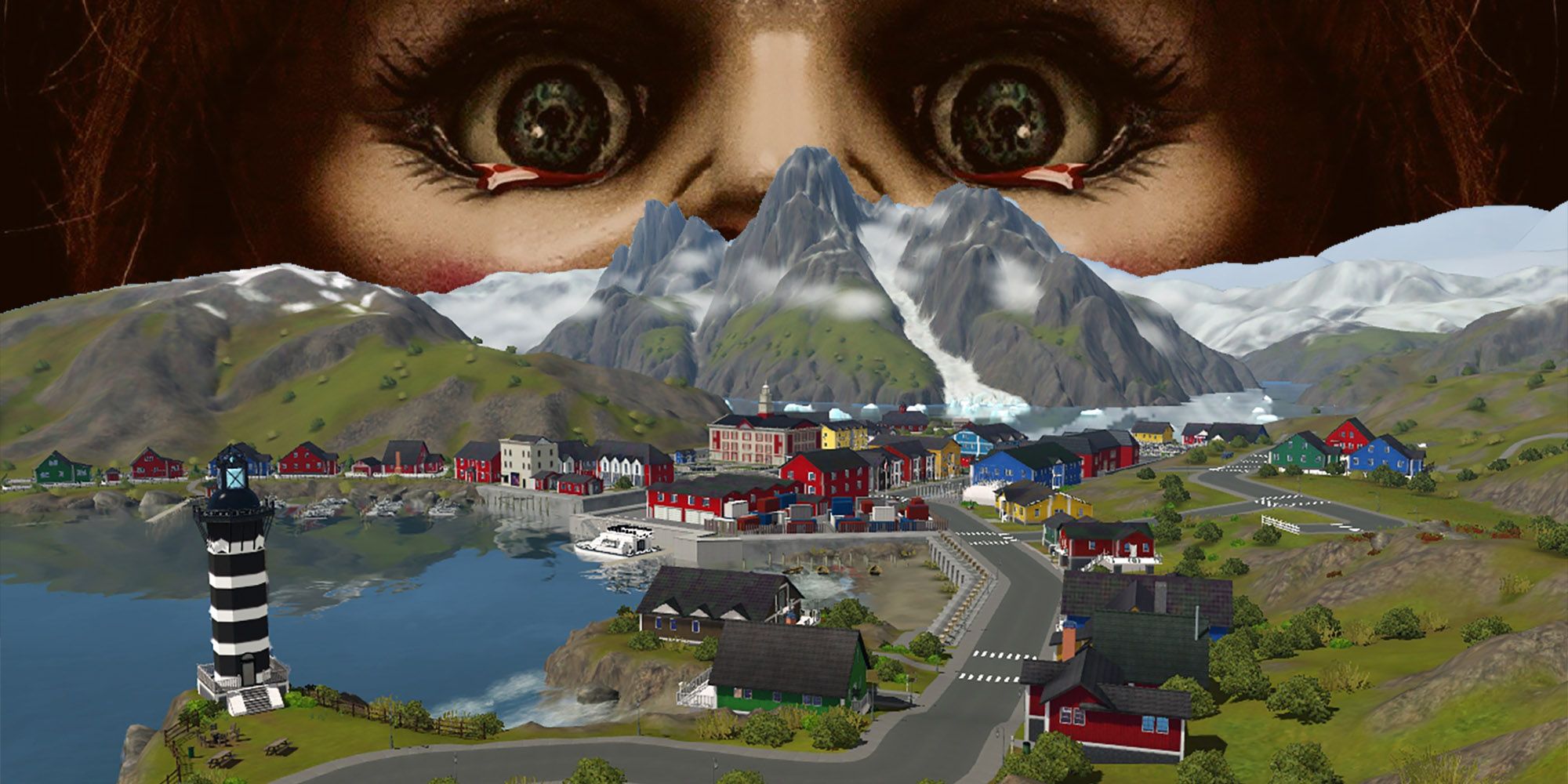 How a Custom Content Doll Haunted Players
The Sims franchise is known for its absurdity as well as its creativity. Each iteration of the series has had its share of custom content, opening up a world of possibilities for decorating and creating the perfect home for Sims. However, personalized content (CC) can be dangerous. Downloading from shady sites can lead to viruses, mixing mods can cause the game to crash, and some CC just won't work sometimes. In 2010 there was a piece of CC for The Sims 3 who seemed to have all three of these issues and haunted the community – for years. The CC in question was an innocent-looking doll, the scariest thing possible.
The doll was a modified version of The Sims 3's teddy bear, a toy for children to play with, called "Girl Doll Dressed". It was originally uploaded to The Sims Resource and went to EA's official website to download player creations, The Sims 3 Swap. It was not meant to be malicious, just a simple clone and new skin of the teddy bear to give players something different for their game. However, the downloaded version got corrupted causing a series of issues not only for the players, but on the exchange itself.
RELATED: The Sims 3's Imaginary Friend Is Actually Terrifying
Once downloaded, the doll would spread throughout a player's game, though they would not know it as it was invisible. This doll would then cause in-game issues for players. There have been reports of corrupt save files, bugs, crashes, and lags. These are serious issues for Simmers, as play sessions are often long and save files can contain generations of neatly organized families and neighborhoods. On top of that, it couldn't be deleted because it wasn't seen, and it wouldn't appear in the CC section of The Sims 3 launcher or in the mods folder where CC normally resides, so it cannot be removed from the game by normal means.
Due to its self-multiplying nature, it ended up infecting other CCs as well. If someone who downloaded it created their own CC, the doll's file would attach to it. This led to all sorts of corrupted content across the exchange as the doll spread like wildfire to unsuspecting players and even traversed other CC sites, albeit on a smaller scale. It caused panic in The Sims 3 community because players didn't know what was happening to their game and CC had a bad reputation. Some players are still wary of CC today because of this issue.
RELATED: Why The Sims 2 Still Hasn't Been Overtaken
The problem has become so important that The Sims The team had to step in and look into the problem. One of the gurus posted a message warning players about corrupted content on the exchange and that it came from a package file for "Girl Doll Dressed". They also directed players to an article on how to verify and remove content. The community spread the word in posts and even created a banner to use in forum signatures. However, the doll's presence persisted for years as EA did nothing to remove it, leaving CC creators to remove corrupted content themselves.
The Sims 3 The trade is still ongoing today, which means it's possible the doll is still there. It serves as a reminder to be careful when downloading mods and CCs, not just to The Sims, but for any game. There's a lot of great content out there, but players should always be aware of where they're getting it. There are many ways to check if a download source is reliable or if the content is of good quality, such as asking a game's community or looking for credible reviews of downloads.