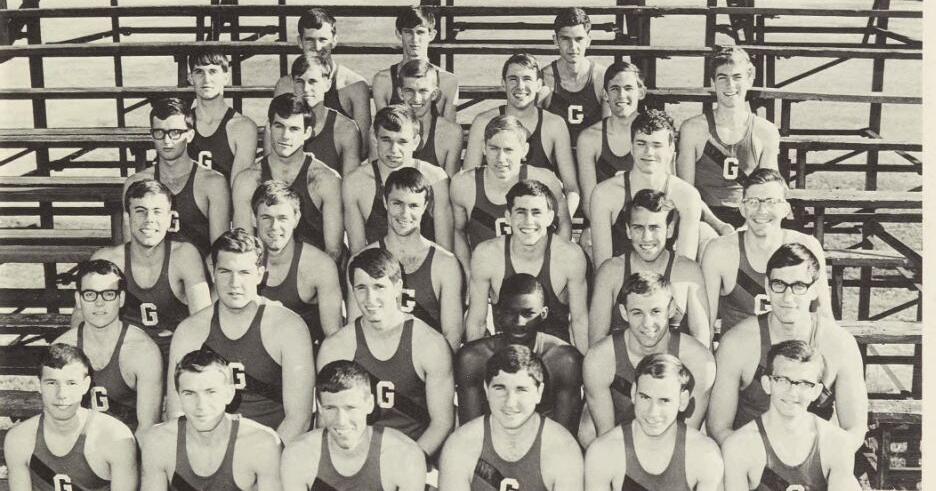 Harry Sims: UGA's First Black College Athlete | Georgia Sports
When Harry Sims made the decision to attend the University of Georgia, athletics was the furthest thing from his mind. Little did he know that a seemingly innocuous swimming lesson would be the springboard to a pioneering career in athletics.
"We end up in positions that we don't know why we're in. And we think it's about us, but it's really not," said Harry Sims, the first black college athlete in the University of Georgia. "It's a blessing that someone paved the way."
Sims paved the way for future black athletes in Georgia. During his season-long career in track and field, he pushed the boundaries of college sports. The Sims have created a lasting legacy in Athens on and off the track.
Prior to 1968, no black athletes competed in athletics at the University of Georgia. That changed when Sims was recruited by an assistant track coach, who worked alongside Olympic champion and coach Forrest Spec Towns.
The Sims grew up with a single mother and brother in an isolated Athens, where water fountains, movie theaters, parks and schools were racially divided. Despite this, Sims was active in his community, without encountering any problems.
He remembers playing basketball with his friends in a "whites-only" park. The gardener allowed Sims and his friends to play if they didn't cause trouble.
Sims attended Athens Industry School, an all-black high school. There was a lack of integration of white teachers in Sims' high school that was evident until his senior year, when black teachers were swapped out for retired white teachers.
The Sims excelled academically in school, earning the honor roll and enrolling in advanced-level courses. His desire to become a teacher was inspired by his teachers, whom he considered role models. Sims' parents also encouraged him to focus on his education.
"Our parents made it clear why we were going to school: we were going to get an education," Sims said. "Most of the time, our parents didn't finish high school. It was a situation where they wanted us to get an education.
Ironically, the Sims never participated in any sports in high school.
"In the neighborhood, I was a very good athlete, but I never played sports in high school. I was just there to study," he said.
Morehouse College noticed Sims' academic success and offered him a full scholarship. However, due to the high cost of living in Atlanta, Sims decided to attend a local school, UGA, becoming the first member of his family to attend college.
Sims' spirits were undeterred even though he was the only black student in his classes. His goal was to get an education. He enjoyed his classroom experience and befriended several classmates and professors with whom he remained in contact after graduation.
One day, during swimming lesson, the students had to take the presidential fitness test. The coach told the class to get on a nine-foot mat and jump as far as they could. As Sims stepped onto the mat, he asked his trainer, "Am I going to be penalized for jumping off the mat?"
After his first demonstration of jumping off the mat, he was asked to repeat it, and he did. Impressed with the Sims' jumps, the coach invited the Sims to watch the track team tryouts. Despite having no formal training, Sims remembers jumping 22 to 23 feet, which was on par with his experienced teammates.
After tryouts, Head Athletics Coach Forrest "Spec" Towns gave Sims a uniform and welcomed him to the team. Sims believes Towns was a big reason he made the team.
"He didn't consider him a 'color,' he considered him an 'athlete,'" Sims said.
Although Sims was accepted by his teammates, the same could not be said when he was traveling for competitions.
Sims recalls that before heading to Nashville for a double meet with Vanderbilt, the team had to call several hotels and restaurants to see if Sims could enter their businesses. Sims was able to compete in seven of the eight meet, the only double meet he did not compete in was at Auburn.
In an attempt to "protect" the Sims, Towns told the Sims that they were going to play with other long jumpers in his place. But Sims found the team couldn't find him hotels or restaurants. Georgia would end up losing the doubleheader to Auburn. Not participating in Auburn's event hurt his chances of becoming the first Black Letterman, falling three points behind. To compensate, the team gave Sims a sports sweater.
Once the season ended, Sims ended his track and field career. Sims said the decision was down to finances, not the Auburn meeting.
"It was economics, I had to quit, go to work, go to school," Sims said. "I didn't have a scholarship and my mother had to help pay for me to go to school."
Sims graduated from UGA in 1974. After his track career, Sims answered his call and became an elementary school teacher for 29 years at David C. Barrow Elementary School. For Sims, being a teacher was a way to help others and set a good example for children.
While teaching at Barrow, Sims was invited by his neighbor and former alderman Matthew Ware to resume his position as alderman of Athens. After serving two terms on city council, he became ACC District 2 Commissioner in 1992, a position he held for 27 years. After stepping down as commissioner, Sims ran for mayor of Athens and was defeated by current mayor Kelly Girtz.
Today, as Sims is retired, he remains busy caring for his 90-year-old mother and answering phone calls from those seeking political advice and from former students thanking Sims for being their teacher.
As Sims looks back on his career, he does so with no regrets. He said even losing the mayoral race was a blessing. Sims is proud to see how diverse Georgia teams have become.
"When I see the number of black athletes we have, I think of the fact that I'm the first one on the varsity team," Sims said. "It's like planting a seed and now the seed has grown."