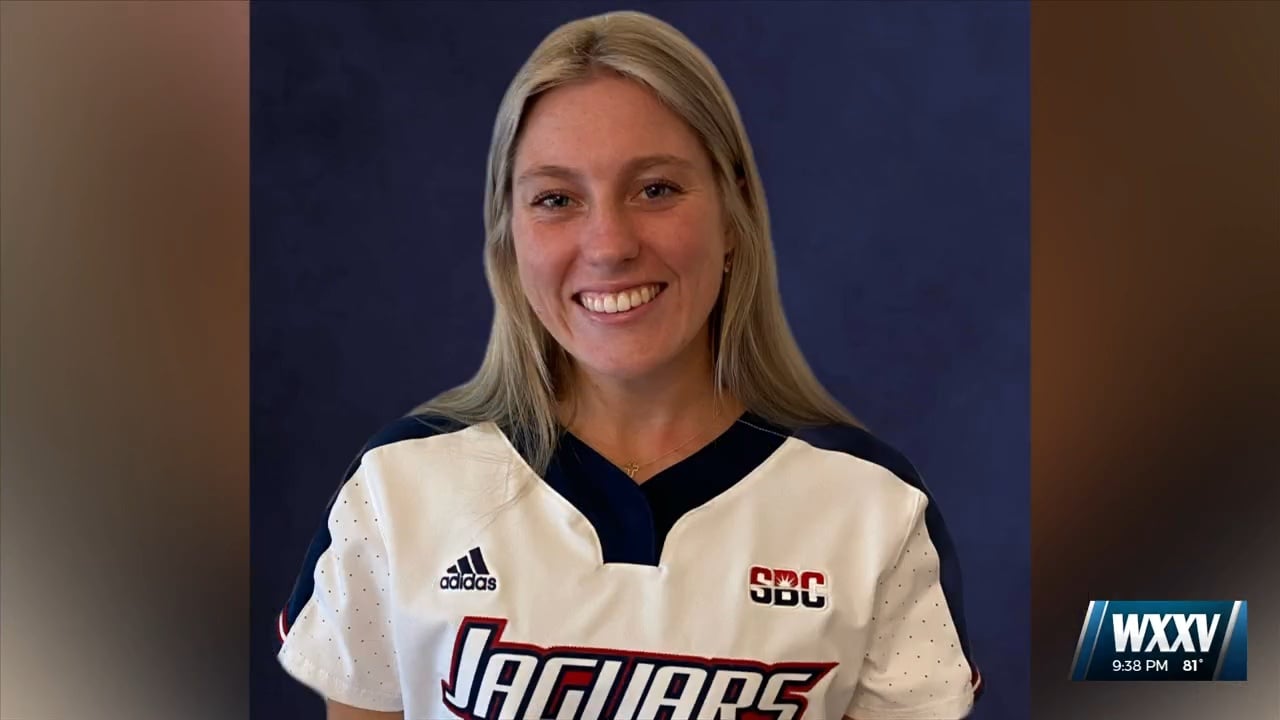 Former West Harrison Marley Sims signs with South Alabama softball
Early in COVID, we ran an article about former West Harrison softball player Marley Sims, who opted to forgo her senior season in favor of signing with Chipola College as a 17-year-old high school graduate.
It seems like it turned out to be a very good decision.
Today, Sims is making it official with South Alabama where she will have two more years of eligibility as a rising junior shortstop.
In his two years at Chipola, the former Hurricane lit up the hit column, leading the team with a .444 batting average in first year and then second year, pacing the Indians in runs, doubles, walks , stolen bases and on base. percentage.
She was first-team All-Panhandle Conference both seasons and first-team All-State in 2022.
Sims says she's always dreamed of playing Division I softball and now she can live those dreams just down the street in Mobile. "So I think to me, softball is softball and I will always tell myself that. It will always bring you back to the fundamentals, and I think I have a pretty good understanding of my fundamentals and know that if I'm wrong about something, I know what to fix and how to fix it. So, I think no matter the level, it's still softball, and I know it's going to go a little faster, a little faster, but I don't think it's too much to handle. Lots of Sundays on the pitch, lots of practice, lots of practice after practice, just to be where I am now.
Sims says his instant connection with head coach Becky Clark about softball as well as life off the court was a big factor in his decision.