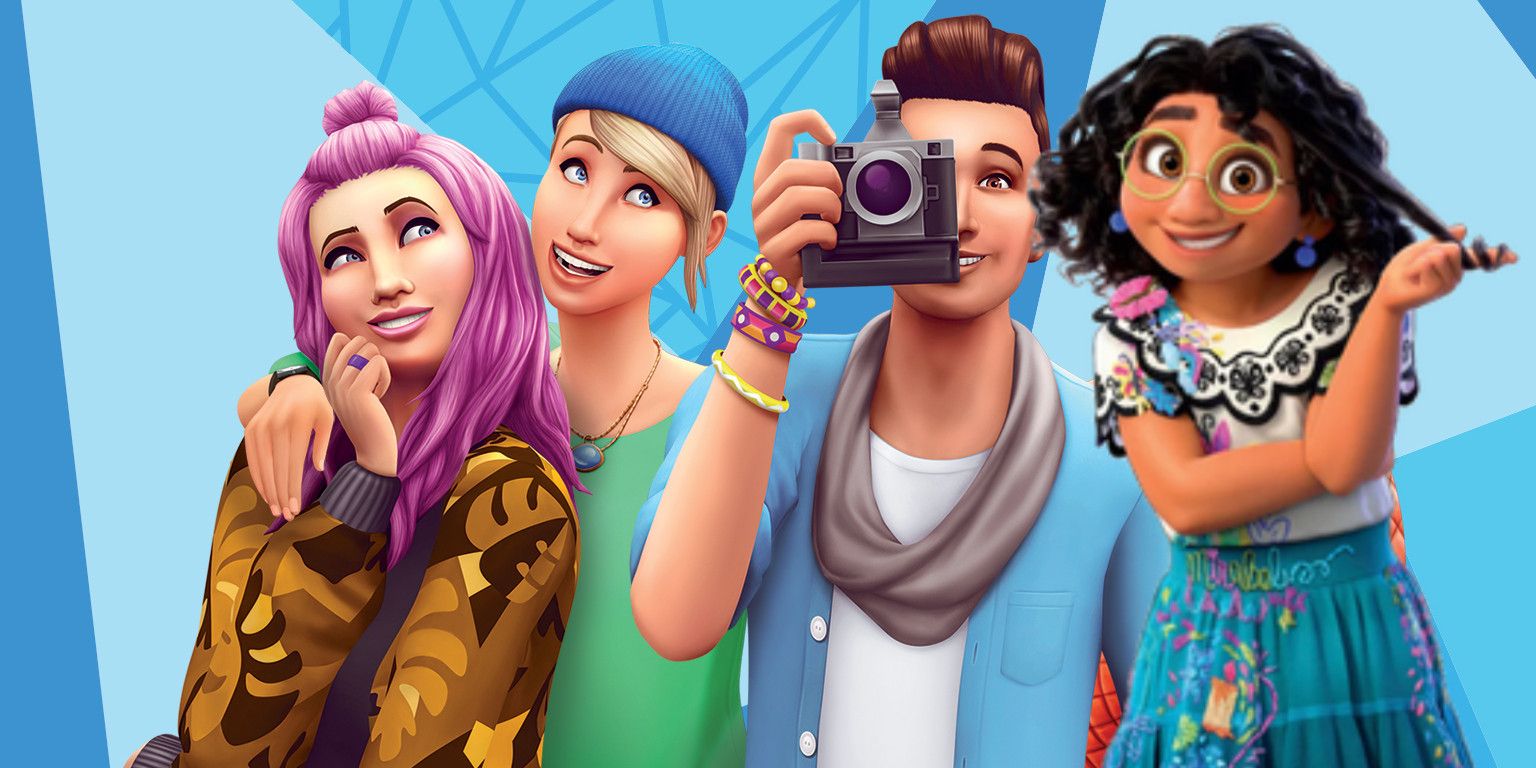 Encanto's Mirabel and Madrigal Family Perfectly Recreated in The Sims 4
A talented Sims 4 player has produced a remarkable recreation of Mirabel and the Madrigal family from Disney's hit musical Encanto.
The ladies of EncantoThe Madrigal family of has been impressively reproduced in The Sims 4. With the resounding success of Disney's Encantowhich includes a song introducing each member of the family, many are already familiar with the magical Madrigal family, even in the gaming world, which is impressive considering the film's large cast.
The premise of The Sims is that this is a game where players can create whoever they want and attempt to live any kind of life they want. As the series has progressed over two decades, its mechanics have grown, allowing for more impressive feats of creativity from its players. The game is also very creative and mod-friendly, fostering a community that welcomes players who use both in-game content and custom modded content. This gives players a wide range of freedom and creative possibilities, and many players use it to create galleries full of characters from other properties. This includes characters from other notable movies like the Lord of the Ringsreproduced in The Sims 4 without the use of personalized content.
Related: Sims 4 Trolls Players In Update Putting Infamous Ring Girl Everywhere
Reddit user sxrxhmanning recreated all the women of Encantoof the Madrigal family for their The Sims 4 Gallery. This includes the main character Mirabel, her mother Julieta, her sisters Luisa and Isabella, her cousin Dolores, her aunt Pepa and finally her Abuela Alma. Careful attention is paid to detail, from the shape of the character's facial features to their clothing and hair. Abuela even holds the iconic ever-burning candle, which provides the family with their magic. As dozens of commentators and voters will readily agree, these Sims are all pretty recognizable as Madrigal women, even at a glance.
The only thing sxrxhmanning and other reviewers seem to regret is that The Sims 4 couldn't make the Luisa Sim even buffer. Even with all the possibilities for custom mod content, there's only so far The Sims can go before its characters start to look silly or weirder, even if the proportions match the actual character's appearance in their original source material. Yet, from the clothes to the shape of her face, the sxrxhmanning Sim created is still a remarkably close match to the real Luisa.
Even with other Redditors making suggestions for small tweaks, it's clear this creation impressed the sims community. We can hope that the next person will use The Sims 4 to recreate Casa Madrigal to house these Sims. This could be a fun challenge for any dedicated person Encanto fan.
Next: Sims 4 Player Finds Locks Can't Stop Yamachan's Baking Habit
Source: sxrxhmanning/Reddit
Every FromSoftware Soulsborne Game, Ranked
About the Author