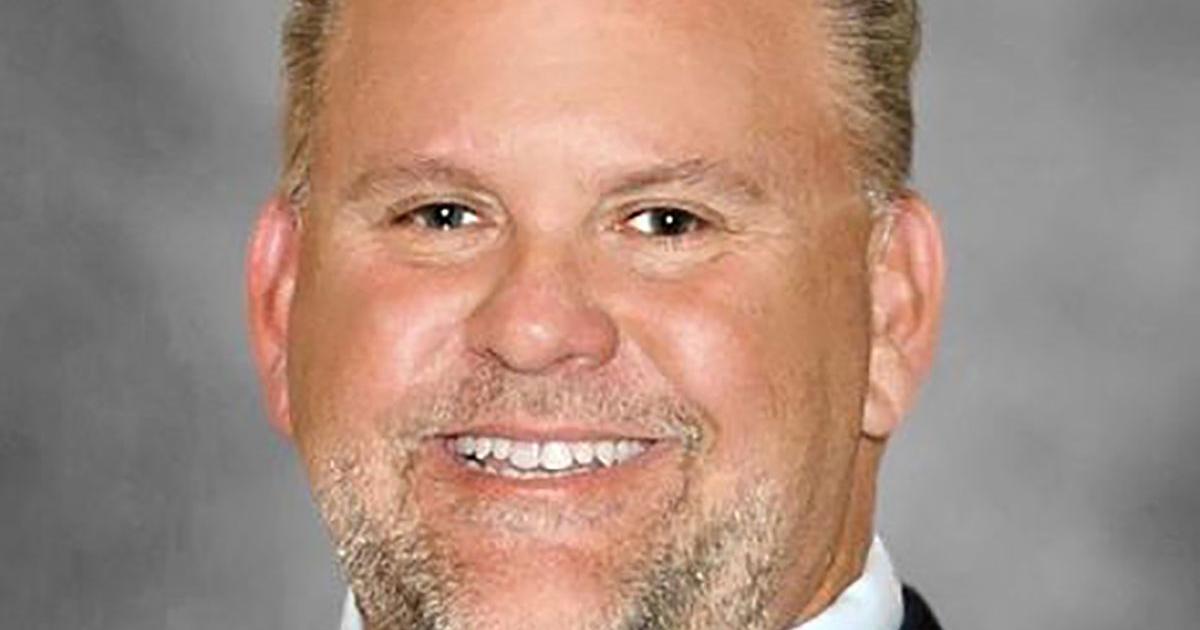 ELECTORAL COVERAGE: Sims and Nugent get four more years as sheriff, coroner | Free sharing
GUNTERSVILLE, Ala. – Phil Sims will serve as sheriff of Marshall County for another four years.
Sims, the Republican incumbent, was running away with the general election on Tuesday by an overwhelming margin.
At 9:45 p.m., with about 83% of the constituency reports, the Sims were in the lead with 13,857 votes (89%) over Democratic challenger Anthony Nunnelley, who garnered only 1,699.
"I've achieved many of the goals we set for ourselves four years ago and I still have a lot to do," Sims said. The journalist Tuesday night, claiming a victory. "I plan to upgrade a lot of our equipment. We are working to complete our own range and training facilities. Having our own facility will save us a lot of money in the long run and allow us to do more training with our assistants. In future years I plan to add more bed space to the prison. We will work with the county commission to figure this out and come up with the best and most economical plan to make it happen. I will also have more community projects to set up. We will also have more activities in our schools. Now that our school resource program is established, we can start working on having more SRO/student/teacher interaction. Of course, we will work closely with the school board to make this happen.
"What's missing tonight is Steve Guthrie," Sims continued. "We have worked closely together for 28 years. I try to enjoy the evening and the victory, but it's hard to know that he is not here with us, but that he remains in the hospital. He worked so hard with me to get us to where we are today. it's a team effort. All of my staff have worked together to get to where we are today, and Steve has been a big part of that.
The Sims hosted a watch party at Crawmamma's in Guntersville when the election results were revealed.
"I'm proud of the race we ran…it was a clean race, and I'm proud of that," Sims said. "I thank the constituents who came to give me the opportunity to serve four more years. I plan to continue to serve the people of the county with the same integrity and honor that I have had since the beginning.
The sheriff's race was one of only two local races contested in Marshall County. The other was the coroner's office.
Like Sims, incumbent Republican Cody W. Nugent was poised to win another term. He received 13,769 votes (89%) compared to his Democratic challenger Nell Hannon, who obtained only 1,715 votes (11%).
"I am very happy to have four more years as Marshall County Coroner," Nugget said. "I have many more goals that I want to accomplish. I look forward to working with the county commission and the new district attorney. I've accomplished a lot in the past four years and look forward to it. four others.
Nugent hosted an election night at Baker's On Main in Guntersville surrounded by friends and family.
All other local elections were uncontested, including for the District Attorney's Office for the 27th District – Marshall County.
Jennifer Bray, who has served as Marshall County's assistant district attorney since 2014, officially won the district attorney position Tuesday night, becoming the first woman elected to the position in Marshall County history.
"I am honored to be respected enough to be considered the person most capable of doing the job – not because of my gender or anything else, except for my abilities and my commitment to the community" , Bray told the reporter. "But I'm very proud to join the community of women leaders in our county and show my daughter and other little girls that no job is closed to them just because of their gender. The fact that my daughter helps me writing my name this morning is a moment I will never forget, and I hope she never will either.
Marshall County Election results
President of the Commission
-James Hutcheson (R) — 13,981 votes (98.88%)
Commission, District 1
-Ronny Shumate (R) — 6,683 votes (98.96%)
Commission, District 4
-Joey Baker (R) — 4,374 (98.71%)
Sheriff
-Anthony Nunneley (D) — 2,725 votes (11.3%)
-Phil Sims (R) — 21,366 votes (88.62%)
Coroner
-Nell Hannon (D) — 2,731 votes (11.39%)
-Cody W. Nugent (R) — 21,235 votes (88.59%)
Superintendent
-Cindy S. Wigley (R) — 12,005 votes (98.75%)
School board, place 1
-Laura Byars (R) — 12,043 votes (99.47%)
School board, place 4
-Mark Rains (R) — 12,078 votes (99.51%)
Circuit Court Judge, 27th Judicial Circuit, Place 1
-Christopher Abel (R) — 14,035 (99.46%)
District Attorney, 27th Judicial Circuit
-Jennifer Bray (R) — 14,073 votes (99.41%)