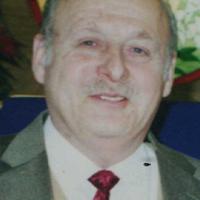 Dave Huffman Sims | Obituary
KINGSPORT – Dave Huffman Sims, 75, of Kingsport, Tennessee, died of complications from COPD on Feb. 25, 2022 at Catholic Medical Center in Manchester, New Hampshire.
He is survived by his aunt Barbara Huffman Wright, his brother, Dan Sims; his daughter, Jennifer Corcoran; his sisters-in-law, Mary Shelton and Rebekah Kelley; and his nephews and niece, Avram Ramage, Eliana Ramage and Noah Ramage.
He was predeceased by his parents, T. Everett Sims and Margaret Huffman Sims; his ex-wife of 35 years Anne Shelton; and his beloved son Matthew Franklin Shelton Sims.
Dave was born on May 31, 1946 in Greeneville Tennessee. He attended Washington College Academy of Limestone, graduated Upper Darby HS of PA, attended Morris Harvey College, received a Bachelor of Science from ETSU, a Master of Fine Arts from the University of Louisville (Arts theater) and a Master of Divinity and Doctor of Ministry degree from Louisville Presbyterian Theological Seminary. He was ordained at Watauga Avenue Presbyterian Church.
During his graduate years, Dave was very active in community theater, including touring the southeastern United States as part of a group sponsored by the Presbyterian Church. He wrote many musical and dramatic plays.
Throughout his life he was a pastor of the Presbyterian Church, serving loving congregations in his beloved home in East Tennessee. When not in the pulpit, he has served his ministry by counseling those struggling with drug addiction. Dave has served as director of several hospital-based drug and alcohol treatment programs.
He was deeply attached to the people and places in his home and always had a story to share.
At the time of his death, he was enjoying a well-deserved retirement near his family in New Hampshire. Dave spent his final days under the expert and compassionate care of staff at Catholic Medical Center in Manchester, New Hampshire. His family would like to thank them for their many acts of kindness.
In lieu of flowers, donations may be made to Holston Presbytery (holstonpresbytery.org), the Hazelden Betty Ford Foundation (www.hazeldenbettyford.org) or UNICEF (unicef.org).
A memorial service will be held on Sunday, April 3, 2022, at Old Kingsport Presbyterian Church, 2049 Greenway St., Kingsport, TN at 2:00 p.m.