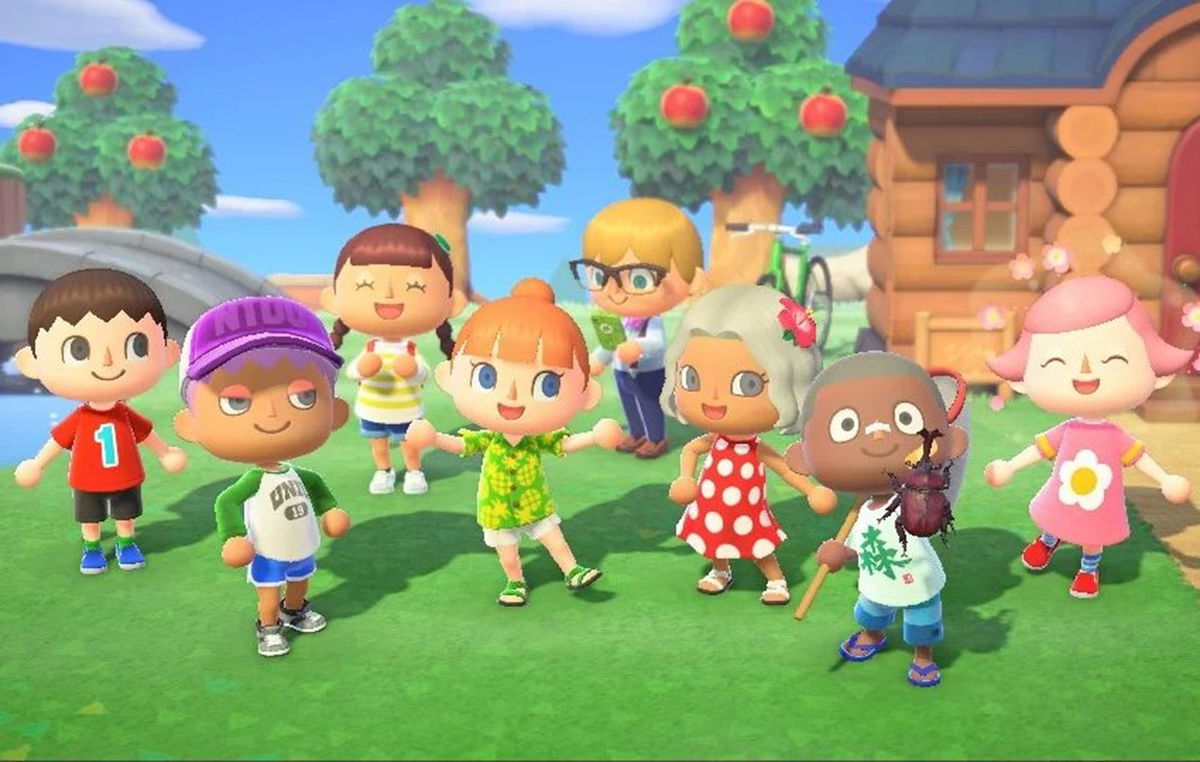 An avid Animal Crossing fan creates New Horizons villagers in The Sims 4
Many Animal Crossing: New Horizons fans think the social sim game is dead after two years without many updates from Nintendo. But it is not, and the game is among the most played Nintendo Switch games. It happened, thanks to creative players showing their imaginations in the game.
ADVERTISING
The article continues below this ad
Animal Crossing players never fail to impress with their unique creations. Thousands of fantastic ACNH builds have been inspired by famous movies, TV shows, and other video games, but one player has taken Animal Crossing to the universe of another social simulation game.
ADVERTISING
The article continues below this ad
When Animal Crossing: New Horizons Villagers Were in The Sims 4
An Animal Crossing fan and Redditor with wet elbows recently shared photos of his new and unique creation. The player recreated villagers as humans in the popular social simulation video game Sims 4. The fan claimed to have spent hours creating sims and buildings that give similar vibes to villagers in New Horizons.
Sims 4 is also a social simulation game developed by Maxis and published by Electronic Arts. Even after eight years, it is one of the most played social simulation games. This 2014 video game does not have a specific quest. All Sims 4 players need to do is create their character and build a story they want to tell.
Animal Crossing fan made sneaky raccoon-themed sim Tom Nook look like a busy office guy, while Isabella's sim looked like a bubbly girl. Additionally, the Wet Elbow also created humanized versions of the Able hedgehog sisters, who wore similar clothing to their Animal Crossing counterparts. Plus, they had their tailor shop in The Sims 4.
We also saw Animal Crossing: New Horizons' bartending pigeon, Brewster, in human form. Additionally, the ACNH player also shared a photo where Leif, Harvey and Harriet's sims were chatting at a campsite in Sims 4. Finally, we also got to see the sleepy owl sim Blathers reading a book outside. a recreated Community Services in Sims 4.
How did ACNH fans react to this recreation of The Sims 4?
Animal Crossing fans have praised the creator of Wet Elbow for recreating the Nintendo Switch game in Sims 4. They showered their love on this Sims 4 edition of New Horizons. Let's look at some of these lovely reviews for this unique crossover.
ADVERTISING
The article continues below this ad
ADVERTISING
The article continues below this ad
It was undoubtedly an unexpected crossover between the two most played social simulation video games. It would be interesting to see more of these types of creations in the future. Have you ever thought of seeing a crossover between Animal Crossing: New Horizons and The Sims 4?
WATCH THIS STORY: Ranking the best-selling Nintendo games of all time